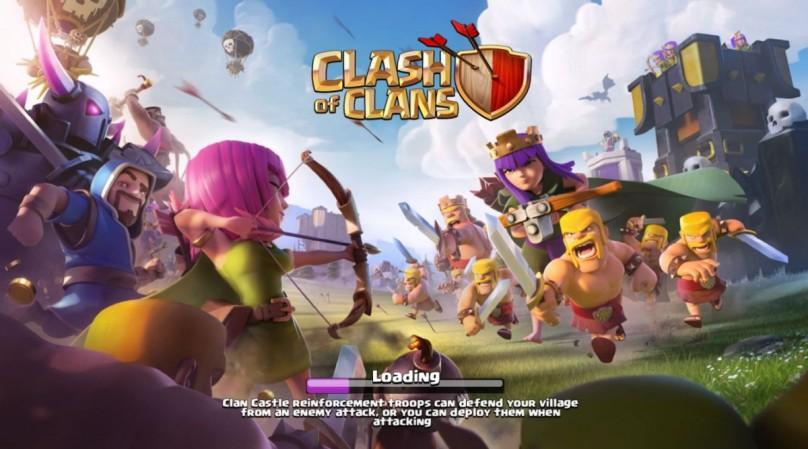 Clash of Clans, popular mobile strategy game from Supercell, released its October update on October 12.
The new update brings new defence, revamps army training, adds new content and also brings balances and can make friendly wars shorter. There are also some changes to the Friends and Friendly challenge update.
New content and balancing
Introducing the Bomb Tower at Town Hall 8: The Bomb Tower is effective on melee troops and at small radius.
Witch Hit points has been increased: Witch will be more resilient and will deal more damage after the new update.
Giant Bombs will no longer be dealing 1.5x damage to the Hog Rider: This change comes to make room for Bomb Tower.
Wizard level 7 has been introduced: The hitpoints of Wizard level 6 and damage slightly has been increased.
Hidden Tesla level 9 has been introduced and damage against P.E.K.K.A removed: Hidden Teslas will no longer deal 2x damage to P.E.K.K.A
Baby Dragon level 5 has been introduced: Now Baby Dragon level 4 will be available at Town Hall 10, earlier it was Town Hall 11.
Mortal level 10 introduced and damage of level 8 and 9 has been increased
Skeleton Spells will span more Skeletons but at a longer time duration
Cloned troops from Clone Spells will stay longer on the battlefield
Bowler's hitpoins have been slightly increased
Other new Town Hall 11 upgrades include Dragon level 6, X-Bow level 5 and 25 additional Wall pieces.
Clan Wars balancing
Earn a partial War Win Bonus even when failing an attack
War Win Bonus is no longer reduced when attacking lower Town Hall levels
Tougher targets in war are worth more Clan XP, to a max of 10XP.
Army Training Revamp and Quick Train
Training has been streamlined and now it will include training of two full armies. Here are the new changes:
All troop and spell training now happens in single, dedicated tabs
You can now fully train two armies at a time
Quick Train lets you create three army plans and train any with one tap
Quick Train lets you retrain your last used army with one tap
Troops and spells in training can be reordered freely with a long tap
"Overqueued" units train and get a green check mark - you can donate these!
Barracks are now used to unlock troops and reduce their training time
Additionally,
Training single troops is much faster (Dragons will now take three minutes)
Full-army training times should be roughly similar to before
Small amounts of units can have a slightly higher "Finish Training" gem cost
Large amounts of units have a lower "Finish Training" gem cost
Friendly Wars
Friendly Wars allow any two Clans to do battle with custom settings and arrangements. Here are the changes:
Friendly War challenges are issued via opponent Clan Profiles
Accept Friendly War challenges from Clan chat
New Friendly War Clan settings: disable challenges
Choose custom war durations (as short as one hour) and sizes from 5v5 to 50v50
Friendly War attacks do not consume your armies (only attacking Clan Castle troops are consumed when attacking)
Friendly Wars award no war loot or Clan XP
Clash Friends and Friendly Challenge Updates
Clash Friends: Add friends in Clash via player profiles
Search Players by player tag (check the player profile menu)
Moving decorations no longer puts a layout on Friendly Challenge cooldown
Heroes now defend in Friendly Challenge attacks even when under upgrade