China is known to crack down on ethnic minority Muslims and this is done on a larger scale during the holy month of Ramadan. The crackdown is now back to haunt the Uyghur Muslims, and religious leaders and human rights activists have now said that the country has been using deradicalisation campaigns to suppress the community.
Dolkun Isa, the head of World Uyghur Congress, told VOA that the Chinese government generally jails people from the community, but the numbers see a jump especially during Ramadan.
"They are continuing to put people in those concentration camps while very few people can come out," Isa added. "No one knows under what terms they are detaining people. No one feels safe."
As part of the crackdown, the government also prohibits Muslims from following religious practices and they aren't even allowed to observe a fast during the holy month of Ramadan. In fact, government employees are prohibited from fasting and even visiting mosques during Ramadan and authorities are known to organise competitions on alcohol and pork consumption.
"If someone at work tries to secretly fast, they will give him food and water during lunch," Isa revealed.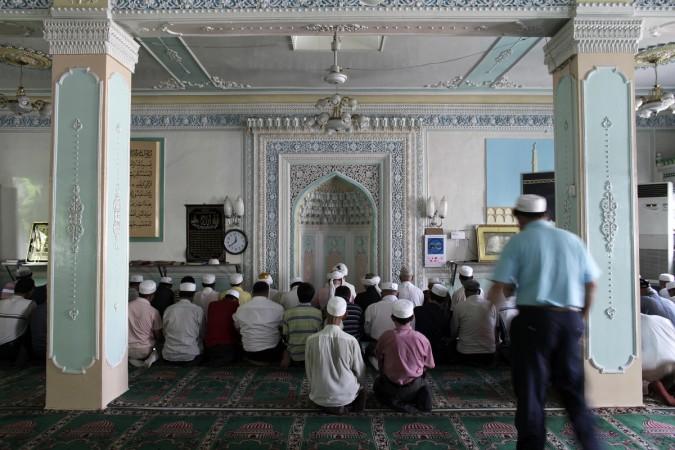 China has often faced criticism for such restrictions and the United States has also accused Beijing of being excessively oppressive towards Uyghurs, Tibetan Buddhists and Christians to name a few.
Sam Brownback, the US envoy for international religious freedom, said re-education camps of Uyghur were "very troubling."
"That was a concept you thought was gone decades ago, and [it's] being experienced in a growing amount," he added.
China's questionable relationship with Islam
This is not the first time that China has made headlines for the way it treats its Muslim residents. In 2015, the nation invited ire when it forced officials in the Xinjiang region to swear that they will not fast during the holy month of Ramadan. State websites had reportedly been putting up notices asking officials and civil servants, and even students and teachers, not observe Ramadan.
In some regions, officials had even been asked to give oral and written assurances that they "have no faith, will not attend religious activities and will lead the way in not fasting over Ramadan," Reuters reported citing state media.
In September 2017, it was reported that Chinese authorities had asked Muslim families in the north-western region of Xinjiang to hand-over all the religious items including prayer mats and the holy Quran. Officials in the region told the families and mosques that Uyghur, Kazakh and Kyrgyz Muslims must give up all these items or face punishment.
"Officials at village, township and county level are confiscating all Qurans and the special mats used for namaaz[prayer]," a Kazakh source in Altay prefecture, near the border with Kazakhstan told Radio Free Asia at the time. "Pretty much every household has a Quran, and prayer mats."
Messages were reportedly circulated through social media platform WeChat and these notices from the officials said that apart from the Quran and prayer mats, people must also hand in any religious reading matter as well as things that have the "Islamic moon and star symbol on it."
"We received a notification saying that every single ethnic Uyghur must hand in any Islam-related items from their own home, including Qurans, prayers and anything else bearing the symbols of religion," noted Dilxat Raxit, spokesman for the exile World Uyghur Congress group.
"They have to be handed in voluntarily. If they aren't handed in, and they are found, then there will be harsh punishments," he said. "They are requiring people to hand in these items of their own accord."
Explaining the step, the Chinese officials have said that they were removing all the Qurans published in the last five years, as they featured extremist content. This is a part of China's "Three Illegals and One Item" campaign, which bans numerous items owned by the Uyghurs.
China has time and again been urged to respect international human rights laws and stop singling out these ethnic minority communities, but the nation believes that this way, it can focus on "maintaining legality, blocking extremism, and attacking crime," as per the State Council's website.
China also shocked the world a few days ago as chilling details narrated by former inmates of the country's anti-Islam camps made news. Two former detainees of the "re-education" camps revealed the kind of physical and mental torture they faced was brutal.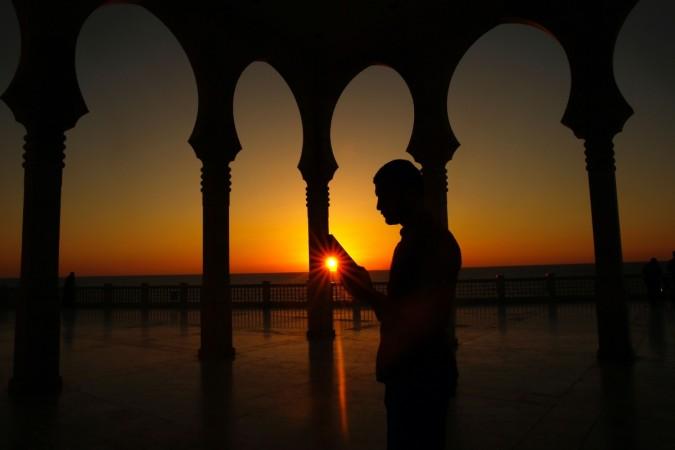 Speaking to the Washington Post, Omir Bekali and Kayrat Samarkand said that the duo was forced to drink alcohol and consume pork, something that is forbidden in Islam. The detainees are often forced to criticise their beliefs, religion, and even their loved ones.
And if that wasn't enough, the detainees were asked to learn the Communist propaganda and hail and pray for leader Xi Jinping's long life.
"Those who disobeyed the rules, refused to be on duty, engaged in fights or were late for studies were placed in handcuffs and ankle cuffs for up to 12 hours," Samarkand told the daily. He also revealed that punishments included waterboarding and being strapped for long hours in a metal contraption.
"The psychological pressure is enormous when you have to criticise yourself, denounce your thinking - your own ethnic group," Bekali told the Associated Press in tears. "I still think about it every night, until the sun rises. I can't sleep. The thoughts are with me all the time."