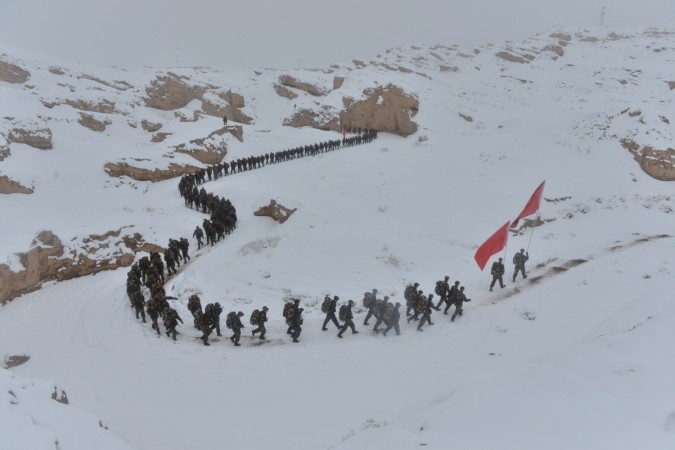 China's Xinjiang Uygur Autonomous Region intends to close the border with Pakistan to curb terrorism, said the head of the state, Shohkat Zakaria, on Tuesday. They want to stop terrorists from entering or leaving the area, where only three days ago, three terrorists were reportedly shot down by security forces.
Also read: China would help Pakistan in building nuclear arsenal if India doesn't cool "missile fever"
"We need to make sure not a single terrorist can get in or out of Xinjiang illegally, especially when our neighbouring countries are facing rising terrorist threats," Aniwar Turson, top party official of southern Xinjiang's Kashgar prefecture, said as cited by the China Daily newspaper.
The Communist Party leaders fear that militants who get training in Pakistan and Afghanistan return to Uyghur to launch terror attacks.
China, even though it doesn't denounce its all-weather friend Pakistan on the global forum for harbouring terrorists, has said during an official event — regional People's Congress — that they would be taking extra measures in 2017 to stop terrorism from Pakistan.
India has been trying to have head of Jaish-e-Mohammed, another terrorist organisation from Pakistan, to be dubbed as a terrorist in the United Nations, but China has blocked the move. India had responded saying that as a responsible nation, China should not have double standards about terrorism, which is what it seems to be having when it decided to ramp up border security with Pakistan.
China is no stranger to terrorism from Pakistan as it has faced many Islamist terror attacks, according to China.
Turson said that terrorists who carried out attacks in the region in recent years received training abroad and returned illegally.
Security forces shot down three people in Hotan prefecture, which borders Pakistan, on Sunday after a terrorist attack on December 28, which killed five people in the area.
The region, which is mainly populated by Muslim Uyghur minority, has been subject to anti-government violence leading to death of 200 people in the last two years. A terrorist organisation, banned by European Union, the United States, Russia, China and other countries, operates from the region.
However, the Chinese government can't escape blame in this situation. Many human rights violations have been reported in the region. In September 2016, Uyghurs and Tibetans had staged a protest in front of the United Nations headquarters in Geneva, Switzerland against human rights violations perpetrated by China.