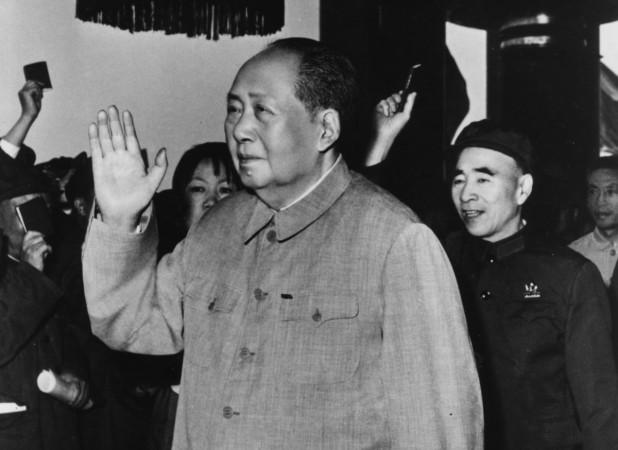 A publicity stunt of Mao Zedong's impersonation has created a huge controversy in China.
As per Reuters, at the 2018 Boao Asia Blockchain Conference held in China on May 28, the organisers arranged for a stunt, which saw a little-known Chinese actor impersonating Chinese communist revolutionary Mao Zedong.
That's what became the centre of all controversy on various social media platforms. it went so far that the organising committee of the conference was forced to apologise as they said in a statement that they are deeply sorry for the incident.
"However, the content of Mr. Xu Guoxiang's speech only represents his personal point of view and does not represent the position of the General Assembly," the statement said.
According to Chinese law, using names and images of party leaders for commercial purposes is absolutely prohibited.
The actor, Xu Guoxiang, who did the impersonation of Chairman Mao, was seen donning a grey suit and speaking in his Hunan accent at the conference. During his enactment, Guoxiang said, "You are worthy of being called the great sons and daughters of the Chinese nation, and I thank you in the name of Mao Zedong."
Such a statement sparked an outrage on social media as many users reacted immediately while some pointed it out as a "shameless" act to Chairman Mao. Some even said that that Guoxiang's imitation as the founder of modern China could badly hurt the future of blockchain in the country.
One of the WeChat users wrote, "Blockchain is a fledgling business that warrants the attention and open attitude from the government, and we will not tolerate any scam behaviour that disrupts industry order in the name of blockchain."