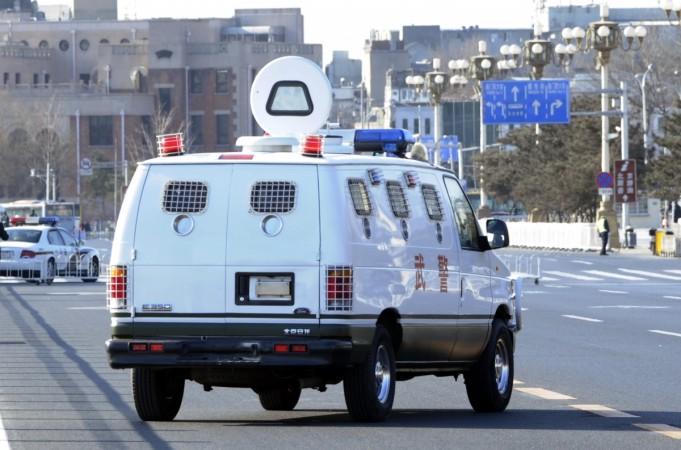 A woman crawled under a police car and pretended to be sick to stop the police from detaining her husband. The incident happened in Changning in central China's Hunan province March 26.
According to Shanghai-based news website Thepaper.cn, the parents, identified by their surnames Quan and Wang, along with their daughter, were riding a motorbike through the city when the police stopped them for a routine check.
Wang — the father — failed to provide either a driving license or the bike's registration papers, and was asked to come to the police station to answer some more questions.
That was when Quan suddenly became "unwell". A post on Changning police's official WeChat account said the woman "crawled under the police car" as officers were preparing to take her husband to the police station on the vehicle.
In a video published by the website, Quan was seen lying on the road with the lower half of her body under the police vehicle, while her distressed daughter was seen standing nearby and crying.
Two paramedics were seen trying to convince Quan to come out from under the vehicle. It seemed she was having a seizure. She told the officers they need to release her husband, according to South China Morning Post. However, her request was denied.
It was only after an hour that the paramedics managed to convince Quan to come out from beneath the car. She and her daughter were subsequently taken to the hospital for a check-up.