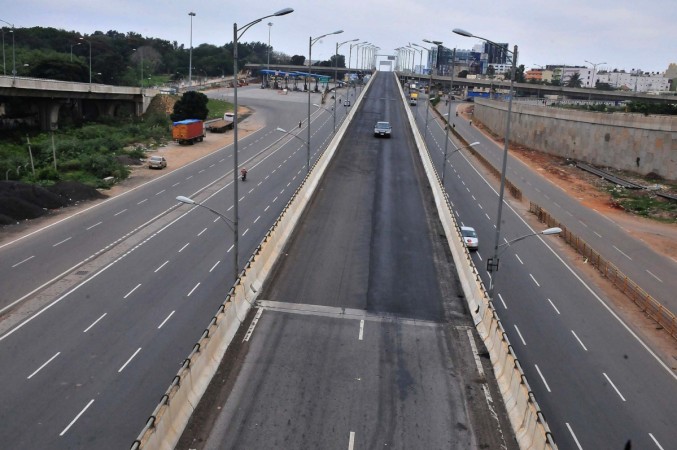 With the Supreme Court all set to recommence hearing in the Cauvery water issue on Tuesday, the Bengaluru City Police are in full preparation to prevent any untoward incidents in the city. They have even imposed a liquor ban in the city for two days.
The last time the Supreme Court had heard the case and delivered an order, it had directed Karnataka to release 12,000 cusecs of water daily to Tamil Nadu till 20 September.
That order had led to widespread protests in Karnataka on 12 September, leading capital city Bengaluru to be shut down for three days. The effects of the violence from that single day was such that Bengaluru is still under Section 144, and will continue to be so till 25 September, according to the police. However, the curfew that had been imposed on 16 police station limits in the city had lasted full three days.
Read: Supreme Court has now ordered Karnataka to release 6,000 cusecs daily till 27 September
With the Cauvery Supervisory Committee announcing on Monday that Karnataka would have to provide Tamil Nadu an additional 3,000 cusecs of water every day from 21 to 30 September, and a fresh Supreme Court order expected on Tuesday, the Bengaluru City Police are on their toes to prevent any untoward incident in the city.
To that end, alcohol shops have been ordered to remain closed on two days -- 20 and 21 September -- so that no person gets out of hand under the influence of liquor. An underlying reason could be to prevent alcohol from being used as a bribe by those looking to deteriorate the law and order situation. It has already emerged that a woman had set buses afire the last time just for some biryani!
The police have also warned people against heeding to or spreading rumours, constantly writing on their official Twitter handle that there was no bandh on 20 September. They have also asked people not to blindly believe forwarded messages on WhatsApp, and instead keep an eye on their Twitter handle for authentic updates.
The police have also issued a stern warning to people spreading rumours, saying they could track them down and that anonymity on social media did not mean they could get away with whatever they were doing.