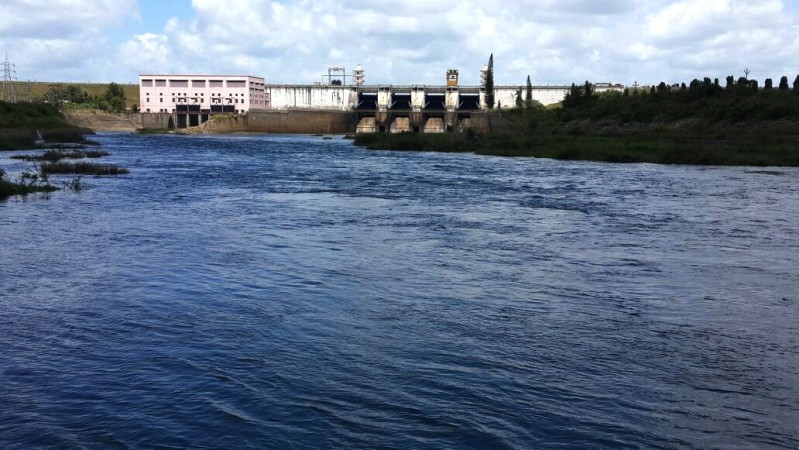 The Cauvery Supervisory Committee in a meeting on Monday ordered Karnataka to release another 3,000 cusecs of water daily from the Krishna Raja Sagar (KRS) Dam over 10 days. This is in addition to the 12,000 cusecs the state is releasing every day to Tamil Nadu till 20 September, in compliance with a Supreme Court order.
Union Water Resources Secretary Shashi Shekhar, who was part of the panel, said he had ordered Karnataka to release 12,000 cusecs of water daily from the KRS Dam, but neither Karnataka nor Tamil Nadu liked the order.
In the end, Karnataka has been ordered to release a total of another 3,000 cusecs every day over 10 days, said Shashi Shekhar, adding: "The Supreme Court order is for Karnataka to release 12,000 cusecs of water [each day] till 20 September, but my order is from 21 to 30 September."
An official statement from the Ministry of Water Resources said: "The supervisory committee took into consideration the interest of all the participating states, the inflow position, rainfall picture, daily inflow of water in the reservoirs of Karnataka, the drinking water of needs Karnataka and the need of samba crop in Tamil Nadu."
It added: "It has also been decided that Central Water Commission will draw up a new protocol of online collection of data related to rainfall and flow of water on real time basis which may be shared simultaneously with all the concerned states. The cost of developing this protocol will be shared by the three states and UT of Puducherry." The third state was Kerala, whose representative attended the supervisory panel's meeting.
The Supreme Court had on 5 September ordered Karnataka to release 15,000 cusecs of water daily over 10 days to Tamil Nadu, despite Karnataka claiming earlier that it was facing water crisis. The apex court, a couple of days later, modified its order and asked Karnataka to release 12,000 cusecs of Cauvery water to Tamil Nadu every day until 20 September, 2016.
The Supreme Court's orders were followed by massive protests across and the subsequent shutdown of Karnataka. The current decision by the Cauvery Supervisory Committee may lead to similar protests, despite high police presence on the streets.