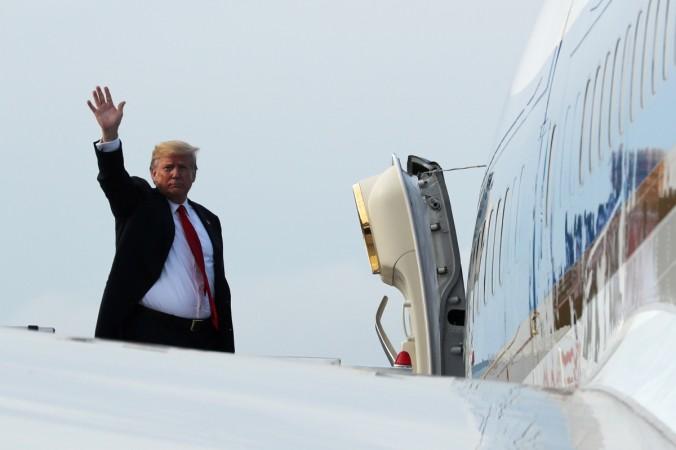 The dispute between US President Donald Trump and Canadian Prime Minister Justin Trudeau has taken a new turn as angry Canadians have come together to show Trump the repercussion of insulting their nation and their leader at a global platform. The closest-ever ally of the US has decided to boycott American products and cancel vacations.
Whether it is social media platform or broadcast media, Canadians have left no stone unturned to show the US President what the public can do if their nation and leader is not respected. America's journey to paying penalty for Trump's deeds has already begun as Canadians are ignoring Kentucky bourbon, Florida oranges, and California wine besides avoiding US-based companies like Starbucks, McDonald's, and Walmart.
"On Twitter, hashtags including #BuyCanadian, #BoycottUSProducts and #BoycottUSA are spreading tips on using purchasing power to defend Canada's honor," CTV News reported.
The social media website saw an Ottawa man posting a "Trump-free grocery cart" that indicated products from Canada and from nations with "strong leadership". Vacationers have shown their ire cancelling their travel plans to the States this summer and saying they would prefer staying up north. To note, Canadians are an important part of the US tourism industry as the number of tourists from the nation are huge compared to the rest of the countries in the world.
"F***k you Trump. We just booked a $3,000 vacation to beautiful British Columbia. Happy anniversary to us. #Canadastrong #BuyCanadian #F***kTariffs," one of the Twitter users wrote, expressing her anger over Trump's behaviour towards Canada and Trudeau.
While the US President urged on stopping war games to disallow negative impact on the American economy after the Singapore summit, his misbehaviour with Trudeau seems to impact the nation's economy drastically if Canadians continue to boycott the US products and services.
The trade war between Canada and the US began with the president announcing the imposition of penalties on steel and aluminium imports last week. Surprisingly, Trump has not taken any lesson from what Canadians have done and soon announced increased tariffs on Chinese products as well, which led the latter to fight back strongly. As a result, China also declared an increased import tariff on US products.