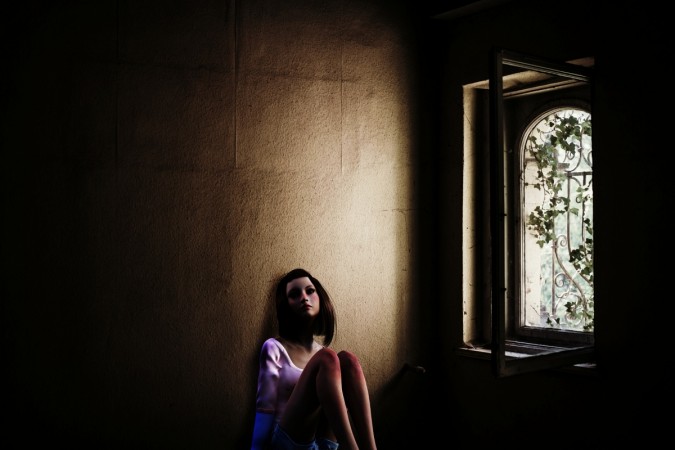 In a horrifying incident of child abuse in the United States, a 73-year-old man and his wife were arrested in California on Wednesday for making their three children live inside a plywood box for four years.
Officials from San Bernardino County Sheriff's Department made the discovery during an area check in Joshua Tree. They had come across "a travel trailer, which appeared to be abandoned, and a large rectangular box made of plywood on the property."
The box reportedly had several large holes and mounds of trash and human feces surrounding it. The property had dozens of cats roaming around as well.
The deputies then came across three children aged 11, 13 and 14. The investigation revealed that the children had been living in the box — 20 feet long by 4 feet high by 10 feet wide — for about four years.
"The victims were found to have an inadequate amount of food and were living in an unsuitable and unsafe environment due to the conditions located on the property," the San Bernardino County Sheriff's Department said in a statement.
A video and pictures from the scene show the disturbing amounts of garbage and debris strewn all over the area. Mattresses and plastic bags were also spotted inside the box that the kids were kept in – a place where temperatures reached up to 120 degrees.
The children's parents, identified by authorities as Mona Kirk, 51, and Daniel Panico, 73, were both taken into custody on suspicion of willful cruelty to a child. The children have been placed in the care of Children and Family Services.
While the parents are being held on $100,000 bail, other people with possible information can also communicate with the San Bernardino County Sheriff's Department Morongo Basin Station hotline.
Another incident like this was reported not so long ago – in California itself, where the parents held their 13 children captive in shackles and even starved them.
The parents, David Allen and Louise Anna Turpin, were arrested from their home in Perris, California, on January 14, after one of their children managed to escape and called 911 to report the abuse.