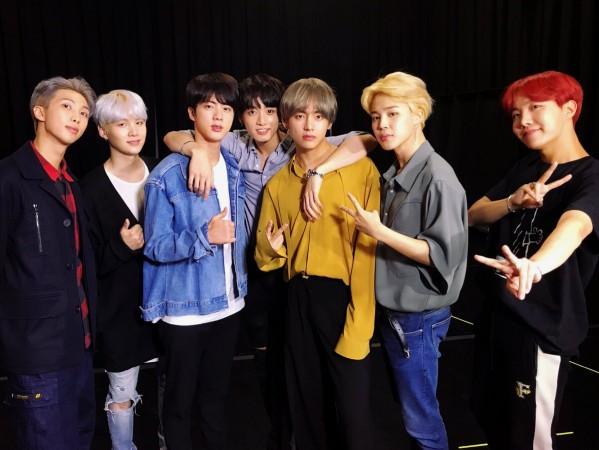 K-pop group BTS' Park Jimin, popular as Jimin, had received a death threat online and now the singer opened up about it and said he doesn't need to worry about it. The singer, who is busy promoting his new album Love Yourself: Tear, has said that his staff take good care of the band members.
During a press conference, which was held on May 24, Jimin was asked about the threats and about the selfie he shared in which he looked exhausted, reported South Korean media Naver. The reporters asked him if was emotionally shaken by the threat, to which he replied, "About the picture that I posted on social media while departing the country, after receiving the death threat."
"I made that expression because I was tired," he said, adding, "After the incident last year, it was my second time hearing this kind of news, so I was a bit flustered. But I think that the fans were more worried than I was. Personally, there were so many people waiting for me that I didn't have the time or energy to be swayed by such words."
He further praised his team and said that he feels secure because of them. "Our staff take good care of us, so I don't think that there's any need for [our fans] to worry," he added.
A social media user had threatened the singer on Curious Cat, a Q&A social network like Quora, that he will shoot him to death on September 16 at the upcoming concert in Texas.
"It's going to be fun seeing his lifeless body hit the floor. He's been alive way too long and always gets in the way. Why am I telling you this? Because nothing can happen to me on [Curious Cat], ask the ARMYs getting racist [Curious Catters] for being n******," the post reads.
His agency BigHit Entertainment said they have taken the threat seriously and assured the security of the singer. Even Fort Worth police in Texas responded saying that they are investigating the threat.
The popular K-pop boy band BTS' (Bangtan Sonyeondan), who recently performed at the Billboard Music Awards, will meet fans at the Fort Worth Convention Center Arena in Fort Worth, Texas, on September 15 and 16 during their Love Yourself: Tear concert.