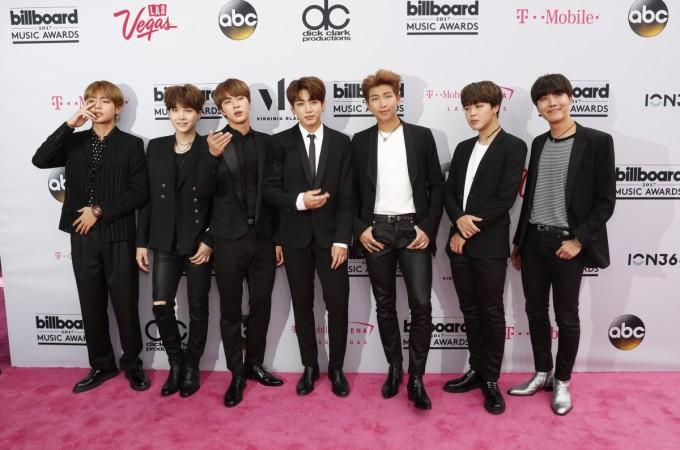 K-pop group BTS' Park Jimin, popular as Jimin, has received death threats online by an anonymous user. The unknown person threatened to shoot Jimin in Texas this September during the upcoming concert.
The death threats came to light after a fan pointed out the post on a Q&A social network Curious Cat. The user in the post said that the singer has lived for long and it will be fun to see his lifeless body.
"I'm going to shoot Park Ji Min with a Glock 19 in Fort Worth on September 16, while he sings 'Serendipity'. It's going to be fun seeing his lifeless body hit the floor," the post read.
"He's been alive way too long and always gets in the way. Why am I telling you this? Because nothing can happen to me on [Curious Cat], ask the ARMYs getting racist [Curious Catters] for being n******," the post further added.
Jimin's agency BigHit Entertainment in a statement confirmed that they have taken the threat seriously and they will take all precautionary measures for Jimin's security.
"Regardless of the authenticity of the threats, we plan to do our utmost and take all necessary measures in responding to actions that may threaten the safety of the [BTS] members and their fans," the agency said in a statement.
Not just the agency, Fort Worth police also responded to the threat and said they are investigating the threat. "We are aware of the threat made to the BTS concert (in Sept) and it is currently being investigated/looked into," the tweet read.
The popular boy band BTS' (Bangtan Sonyeondan) Love Yourself World Tour will be held at the Fort Worth Convention Center Arena in Fort Worth, Texas, on September 15 and 16.
This is not the first time Jimin has received death threats. In March 2017, he received threats online but the matter was solved without an actual incident taking place. Addressing the same, the agency said, "There was a similar case in the past. We made meticulous, thorough preparations back then as well, and the matter was resolved without any actual incident. We plan to prepare while keeping a close eye on the situation."