Should Brangelina fans rejoice? According to sources close to Brad Pitt and Angelina Jolie, they should because the couple might have just decided to call their divorce off. Amidst the reports about Anna Faris and Chris Pratt split, the couple could bring life back to love by announcing that they might give each other another chance.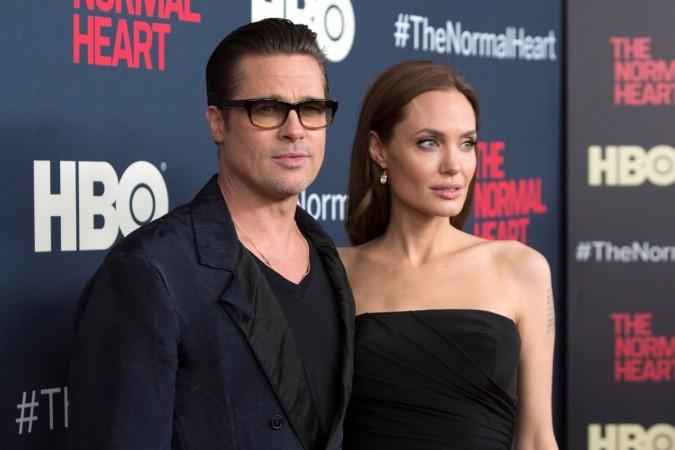 After almost a year since the couple decided to file for divorce, Pitt and Jolie might be reuniting. "The divorce is off. They haven't done anything to move it forward for several months and no one thinks they are ever going to," US Weekly's source reveals.
Also Read: Brad Pitt furious and upset with Angelina Jolie?
The news is obviously a shocker considering Jolie's behaviour immediately after the split. An insider had claimed during their initial days post the divorce that the actress had painted a villainous image of the War Machine star.
However, now, the close associate of the actress reaffirms, "She's still so in love with him." And this could be an important reason behind the second chance. The change of heart for Jolie could be attributed to Pitt's candid confessional interview to GQ earlier this summer. Accepting his mistakes and problems, the actor admitted having added fuel to the souring relationship.
Pitt's determination to improve has worked his way to Jolie's heart, US Weekly writes. The insider adds that the couple could make the next step together. "Everyone thinks they are going to get back together. It wouldn't be surprising if they announced that they're calling it off and trying to work things out," the sources say.
If this does happen, the world would go back becoming a better place. Though US Weekly's source assures fans of this happening, Gossip Cop's sources claim that the couple might not reunite as yet.
The website points out that the report is expressing Jolie's side of the story and that she has second thoughts now. But another insider suggests that all might not go Jolie's way again. Pitt might not be considering a reunion yet. Sources close to the actor revealed that he isn't turning back and he might still be going ahead with the divorce.
What do you think, should the couple reunite or do you support Pitt's decision? Let us know in the comments section n below.