Angelina Jolie and Brad Pitt have reportedly come up with a new plan to keep their six children happy and keep the family together.
People close to the celebrity couple claimed that the Maleficent star and her estranged husband have made a life-changing decision for their kids. According to the informer, the duo wants to spend quality time with their children and are willing to do anything for them.
"They're both cutting back on acting commitments. Brad is more concentrated on producing while Angie is more focused on directing. They will still act in the occasional project if it catches their interest, but they're more interested in being behind the camera these days," a source told Hollywood Life.
Also read Is Angelina Jolie blaming Brad Pitt for her Bell's Palsy? Hints reasons behind Brangelina split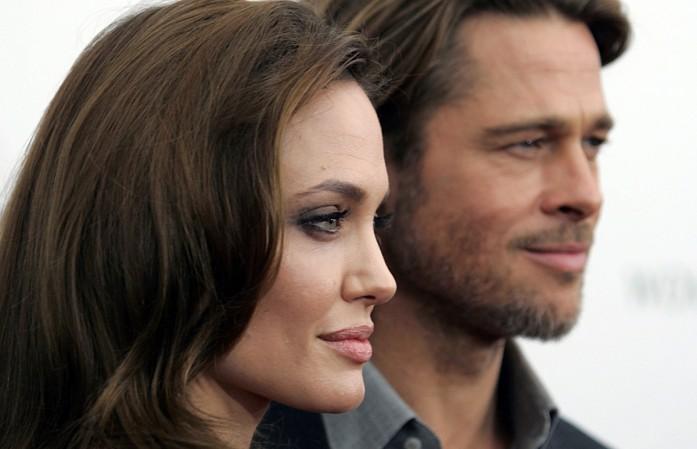 The industry insider also said that the Allied star and his former lover are willing to take a break from their professional lives for children. "Above all, they want to be able to spend more time with the children even if it means leaving the spotlight for a bit," the source said.
The insider even claimed that Jolie and Pitt want to provide their children as much "stability and structure" as possible so that they don't feel prassurised in their growing stage. Since the kids have faced traumatic events after their split, the duo wants to make sure that the kids don't struggle any longer.
"Brad misses his old home life so much, it breaks his heart not being able to see the kids every day. But, he's making the most of the time he does get with them, and he's working on slowly building bridges with Angie. He's gotten into sculpture because he finds it incredibly therapeutic, and he's getting pretty good at it," the source added.