Angelina Jolie has finally broken her silence regarding her separation with estranged husband Brad Pitt. The mother of six speaking to Vanity Fair shed some light on the reasons she feels that 'Brangelina' separated, the impact it had on her mentally and physically and more similar details. While the world curiously read her take, it appears to be that the lengthy article did not go down well with Pitt.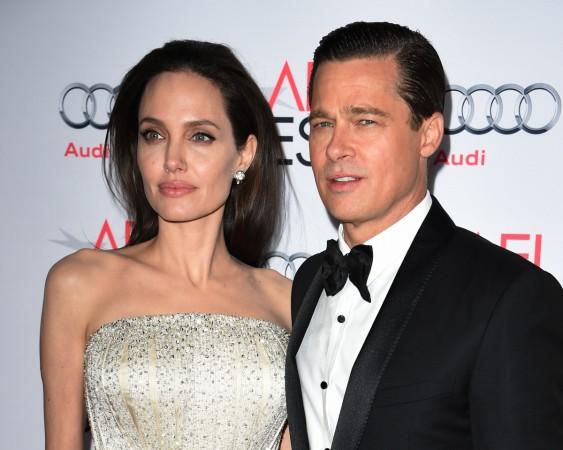 The actor is reportedly fuming with Jolie's statements in the article. In Touch magazine pointed out one particular statement that read their six children are "all just healing from the events that led to the [divorce] filing. They're not healing from divorce. They're healing from life, from some things in life."
Also Read: Angelina Jolie, Brad Pitt plan to leave spotlight for children?
Highlighting this, the magazine claims that the comments were "a pointed way of saying that the kids are healing from Brad" and the actor has been hurt, an insider told the outlet.
"He's hurt. He feels she's still making him out to be the villain and can't stand that. The jabs are just going to continue. He feels like Angelina did a lot of acting to portray him as the bad guy and blame him for tearing the family apart," the insider claimed.
Like the Vanity Fair report wasn't enough for Pitt, another report suggests that the actor is upset her wasn't invited to Maddox's 16th birthday. According to Hollywood Life, Jolie and Pitt's oldest child turned 16 recently and Pitt wasn't invited to the "first big milestone event since the divorce." The gossip website revealed that though Pitt is working hard towards mending things, Jolie is not ready to set aside the differences.
A source told the website, "[Pitt] is doing his best to work around Angelina's wishes for the children, but this is one instance where Brad is really hurt." "Despite his pleading, Angie simply will not set aside her differences."
Another source told the website, "Brad misses his old home life so much, it breaks his heart not being able to see the kids every day. But, he's making the most of the time he does get with them, and he's working on slowly building bridges with Angie. He's gotten into sculpture because he finds it incredibly therapeutic, and he's getting pretty good at it."