The news of Brad Pitt and Angelina Jolie's split broke out almost a year ago. The soiled separation saw the couple and their kids go through some terrible moments. But it looks like the family is finding peace in the situation and moving forward. While Pitt has been linked to Sienna Miller, the Maleficent star is yet to find a new partner.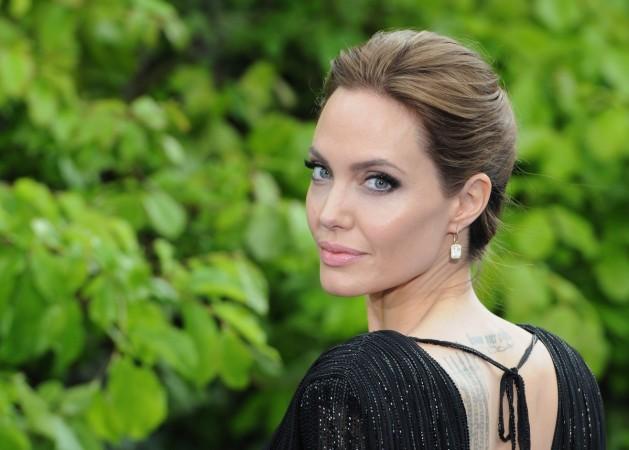 However, an informer shares an insight into Jolie's life to reveal that she might not find someone new and Pitt is to be blamed. After the nasty Brangelina split, the actress is reportedly "done" with dating. Citing three of Jolie's failed marriages, the actress has reportedly sworn off men forever.
Also Read: Brad Pitt furious and upset with Angelina Jolie?
"Angie has been married three times (her ex-husbands Johnny Lee Miller, Billy Bob Thornton and Pitt) that all ended in divorce. She isn't a fool and has come to the conclusion that she isn't very good at being married to men," an insider told National Enquirer.
But that doesn't mean she has given up on dating altogether. The source hinted the possibility of the actress dating a woman instead of men.
"In the past, she has had lesbian relationships and it's much more likely that she will end up dating a woman again than another man. Plus, she's much more comfortable introducing women to her kids than men she has just met," the source added.
For the unaware, Jolie had a relationship with actress Jenny Shimizu in the '90s. The relationship was so strong that the actress was considering marrying Shimizu. So it is not a surprise that Jolie would consider dating a woman again.
But unfortunately these claims are untrue. Gossip Cop debunks these reports stating that the claims made by National Enquirer are not true. A source close to the actress told the website that she hasn't decided to start romancing women again. "We're assured Jolie never told anyone in her trusted inner circle that she's done dating men, and the tabloid's claim otherwise is simply not true," the website reports.