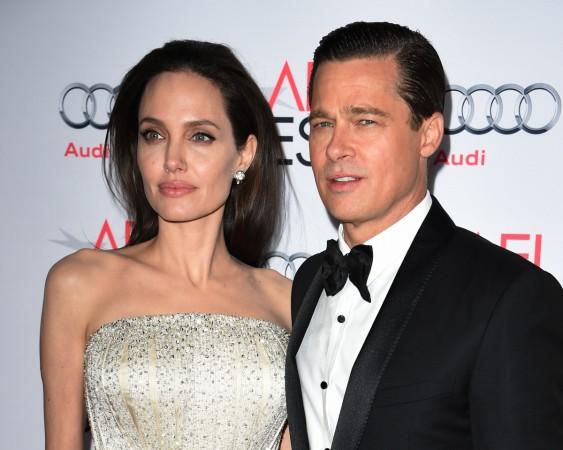 Of late, there's a lot of interest in the lives of former Hollywood couple Angelina Jolie and Brad Pitt, with rumours swirling around hinting at a possible reunion.
Could the reunion happen at Maddox's sweet 16 birthday party?
Also read: Kristen Stewart says she wasn't faking her romance with Robert Pattinson or Soko
Maddox turns 16 this Saturday, and Jolie is said to have arranged a party. But Pitt, with whom the teen is said to have a strained relationship, has not been invited, reported HollywoodLife.
"Brad is upset that he will miss out on this first big milestone event since the divorce," a source told the publication. "He is doing his best to work around Angelina's wishes for the children, but this is one instance where Brad is really hurt."
"Despite his pleading, Angie simply will not set aside her differences, put the past behind her and get together with Brad for the kids…So this birthday will be another reminder to Brad that his family will never be the same," the insider added.
Sadly, Pitt wasn't involved in the birthday parties of his other children as well.
Jolie took Shiloh to Disneyland when she turned 11 in May, and Knox and Vivienne too celebrated their ninth birthday in July at the Happiest Place on Earth. But Pitt was not invited to the family gathering.
Jolie filed for divorce in September 2016, shortly after an incident between Maddox and Pitt onboard a plane. According to reports, Maddox got involved in a fight between Jolie and Pitt and this forced the actor to put his hands on his son during the confrontation.
"There was a parent-child argument which was not handled in the right away and escalated more than it should have," a source told People at the time. "[Brad] is emphatic that it did not reach the level of physical abuse, that no one was physically harmed. He did not hit his child in the face in any way. He did not do that; he is emphatic about that. He put his hands on him, yes, because the confrontation was spiralling out of control."