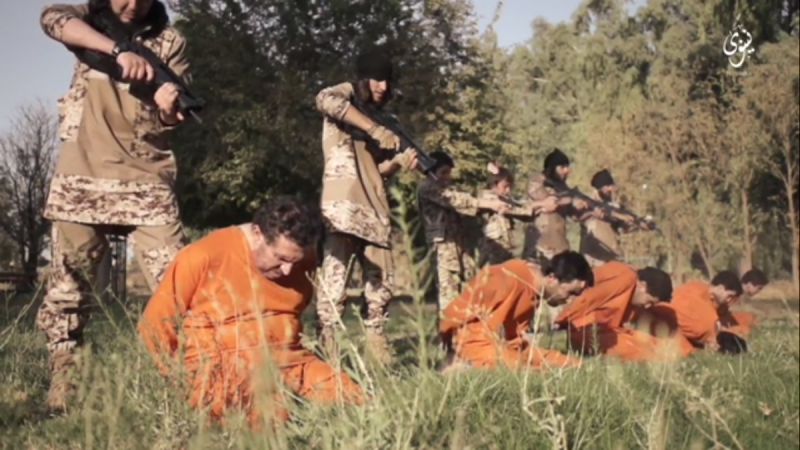 The Islamic State group — also known as Islamic State of Iraq and Syria (ISIS) or Islamic State of Iraq and the Levant (ISIS) — has for long employed children as foot soldiers in its battles and on the streets of its strongholds, both in Iraq and Syria. Now, eyewitness testimony has surfaced of how children were recruited into this contingent and brutally trained as part of it.
The terrorist group had managed to recruit children from a variety of backgrounds and nationalities into this group of child soldiers, which it called the Cubs of the Caliphate. ISIS had also released slick videos of how it used to train these child soldiers, with graphic content depicting a terrorist literally handholding a child to help him kill one of the terror group's prisoners.
Now, Al Sumaira TV has released a video that has detailed the manner in which these children are trained and indoctrinated in the principles of the terrorist group. And the account comes no less than one of the former members of this group of child soldiers.
Sent to the frontlines
The news outlet has identified the boy, who was rescued from the clutches of Isis, simply as Mohamed. An Iraqi News report quoted the Al Sumaira TV video as saying that children like him were often recruited from mosques, and subjected to horrendous training regimes. He also said that the child soldiers — not used as much earlier — were now being regularly sent to the frontlines of battles ISIS is waging.
It may be noted that ISIS has already used child soldiers on the frontlines of Mosul, its stronghold in Iraq where it is under attack from the Iraqi Army and the coalition forces led by the United States, and losing ground fast.
Brutal training and threats
The training regime Mohamed describes in the video seems nothing short of brutal. He is quoted as saying that the children were often made to lie on their back as sticks were broken on their stomachs and tiles on their heads. Once "trained," some of the children would even carry out executions, or implement other forms of punishment.
He also said parents who refused to part with their children would often be subjected to harsh punishments by ISIS. Mohamed added that ISIS had snatched hundreds of children from Mosul before fleeing, and that half of them had already died but the other half had been shifted to Syria.