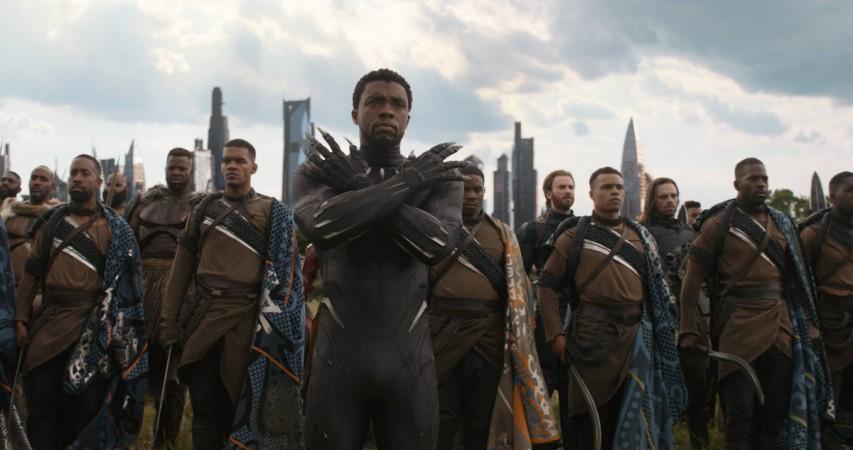 Avengers: Infinity War sold more than 1 million advance booking tickets
The film is expected to beat India's highest opener of 2018 Baaghi 2's record
Avengers: Infinity War is releasing in India in over 2,100 screens
This is the first Marvel film that sold the highest number of tickets
Marvel's latest film Avengers: Infinity War has released worldwide, including at the Indian box office, on a marvel-ous note. The film is expected to break records with its worldwide opening day collection.
In India, the film has opened with a bang. According to trade analysts, the film has opened with more than 80-85 percent occupancy, which is one of the highest occupancy rates this year. Screens are also said to be more than 2,100, which are again one of the highest for a Hollywood movie.
Given the occupancy rate and the screen count, the film is expected for a huge opening and trade experts believe that it will be 2018's highest opening day collection in India. Indian film Baaghi 2, starring Tiger Shroff and Disha Patani, had earned Rs 25.10 crore in its opening day.
Baaghi 2 even broke Deepika Padukone-Ranveer Singh's Padmaavat record (Rs 24 crore) to become the highest opener of 2018. And now, Avengers: Infinity War is all set to break Baaghi 2's record.
The advance booking of Avengers: Infinity War is said to be humungous. BookMyShow, which is India's largest online events ticketing platform, sold more than 1 million tickets. The film is now second to the blockbuster Baahubali 2 movie in the all-time advance booking sales.
"The Marvel Cinematic Universe is amongst the most popular in the world and over the years, it has cultivated an extremely loyal fan base in India as well. Avengers: Infinity War is the newest addition to this universe and has got its fans excited and eagerly waiting for the release of the film," Marzdi Kalianiwala, VP-marketing and business intelligence, BookMyShow, said in a statement
"To effectively reach out to them, we joined forces with Disney India to combine our digital efforts and together developed a deeper understanding of consumer buying behavior and purchase patterns, allowing us to achieve remarkable results," Kalianiwala added.
According to BookMyShow, metros like Delhi, Mumbai, and Bengaluru are leading the advance booking sales, followed by Bhubaneshwar and Trivandrum. The online ticketing platform also sold around 65 percent of the total IMAX ticket.