In a rather embarrassing incident, which has been taking place everyday in government schools in Chhattisgarh, the tablets that were given to the educational institutions are displaying pornographic images.
The tablets were given by the government to the schools in September 2017 to streamline the attendance of the school students and the staff members. The HRD ministry had distributed 51,000 tablets to the government schools as a part of a project called Shalakosh which aims to boost teaching and administrative facilities.
The attendance is noted when a teacher places his or her thumb on the screen and an inbuilt scanner records the attendance.
However, the tablets have got infected by a virus, when one of the principals reportedly clicked on spam or a porn site. As a result, a pornographic image is displayed on the landing screen of the tablet each time the device is switched on.
"Women colleagues don't even want to look at it, far less give their thumb print," The Times of India quoted a teacher as saying.
"This is too embarrassing. That too at a place where children can come in contact with these devices. Perhaps, the government can reconsider use of tablets for biometric attendance," a member of the state teachers' association said.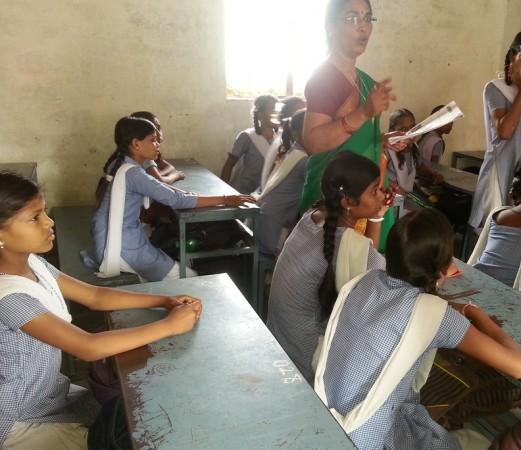 Meanwhile, officials of Chhattisgarh Infotech Promotion Society (CHiPS), have said that they are trying to address the issue as quickly as possible.
More than 270 cases have already been resolved. IT experts will be ready to use without hassle in a day or two," Nilesh Soni, the project head of Shalakosh, told the English daily.
"It's clear that someone clicked on spam that had porn pictures. Very often, such content gets installed in the operating system or hard disk," explained Soni.
"Also, when free apps are downloaded, they come along with such spams in the form of ads. Even if you delete the content, part of it remains" Soni said, while adding that teachers will also be trained to delete cookies and reset the device in case of such incidents.