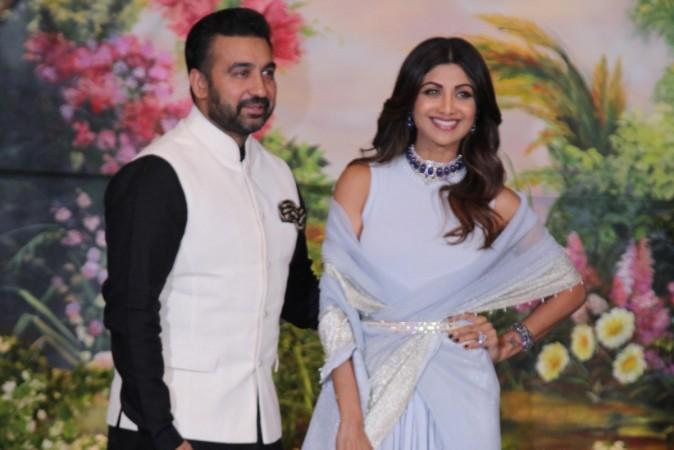 In a shocking development in the Bitcoin scam, Shilpa Shetty's husband Raj Kundra has landed in trouble. The businessman's name cropped up in the investigation and was summoned by the Enforcement Directorate (ED) on Tuesday, June 5. Kundra was questioned in connection with the $300 mn Bitcoin fraud at the ED's Mumbai branch.
"Businessman & actor Shilpa Shetty's husband Raj Kundra, summoned by ED in connection with Bitcoin scam, he is presently being questioned in #Mumbai," ANI tweeted.
Earlier this year in April, Amit Bhardwaj was arrested in Bangkok for allegedly duping thousands of Indian investors by hatching Ponzi schemes through his website, GainBitcoin. Bhardwaj had started the country's first online marketplace in 2013 as a cloud-based platform which accepted bitcoins and had also started bitcoin mining start-ups.
Bharadwaj was accused of cheating investors of almost $300 million (approximately Rs 2,000 crore).
He reportedly lured in investors with promises of hefty returns, assuring access to the bitcoin mining system that would let them mine their own bitcoins and earn them a profit of over 700 percent.
Raj Kundra had allegedly promoted one of Bhardwaj's operations.
In May, the Gujarat branch of Criminal Investigation Department (CID) had arrested Kirit Paladiya for stealing bitcoins from his partner. According to the police authorities, Paladiya stole 176 bitcoins worth over Rs 9 crore from his partner, Shailesh Bhatt.
Furthermore, Amreli's Superintendent of Police Jagdish Patel, Amreli local Crime Branch inspector Anant Patel and two other constables were arrested for alleged involvement in the case.
(With ANI Inputs)