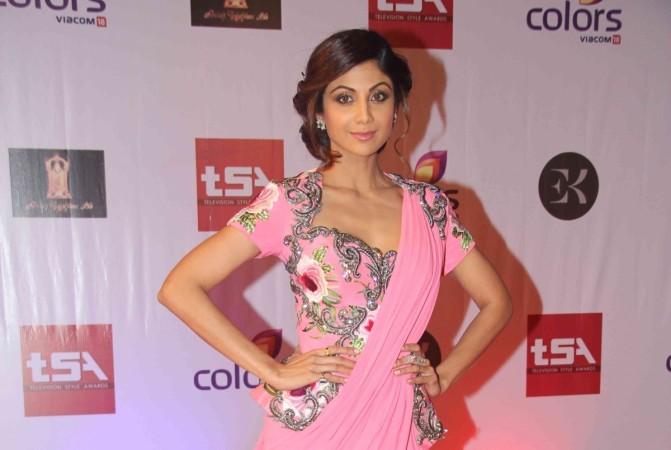 Shilpa Shetty Kundra had a delicious Sunday brunch. The actress, who is known to have a fit physic, opted to indulge in some Sunday binge as she dug into a multi-tyre coconut cream mousse, with brown sugar sponge, passion fruit, pineapple with caramel and meringue cake.
Doing cheat days right, the actress made everyone following her envious by sharing a video on Instagram. While some took a note to visit the place and check out the dessert including Huma Qureshi, several took a jibe at the actress expressing that her reaction felt over-the-top and to some even fake.
Why does she behave like she was kept captive all these years with no supply of food and water?
She is actually putting me off from good food now why those expressions urgh!
She just takes a few bites and acts like she has eaten the whole cake,
I have alwayz been a gr8 fan of yours. I thought u r so elegant. Bt the videos u post jst disappoint me. Yr overexcitement towards things and overreaction jst make u look not so elegant. Plz plz plz shilpa. I lov u so much. Stop overacting like this. Be the shilpa shetty that has always inspired me. I beg of u.
Don't make such faces. You look horrible trust me.
hey shilpa don't you act like you eat all those food every Sunday and look this good. . . . . for it can create fake standard of looking good.
On the other hand, many also came to her rescue and asked haters to back off.
Come on Everybody... She is an actor... If she's acting then it's her skills, she is known for her acting... Stop judging her.... She shared her moment with us... let her be happy.. she is not bothering anyone she is posting this for family, friends & her fans... She wished on someone's birthday too...
She's doing what she likes people .. if she cared about your stupid criticism she would have bothered to change but she hasn't. So go do something constructive with your own pathetic life's. You keep showing us your Sunday bingee Shilpa . we foodies love and wait for your Sunday uploads which never fails to disappoints.
Check out the video here: