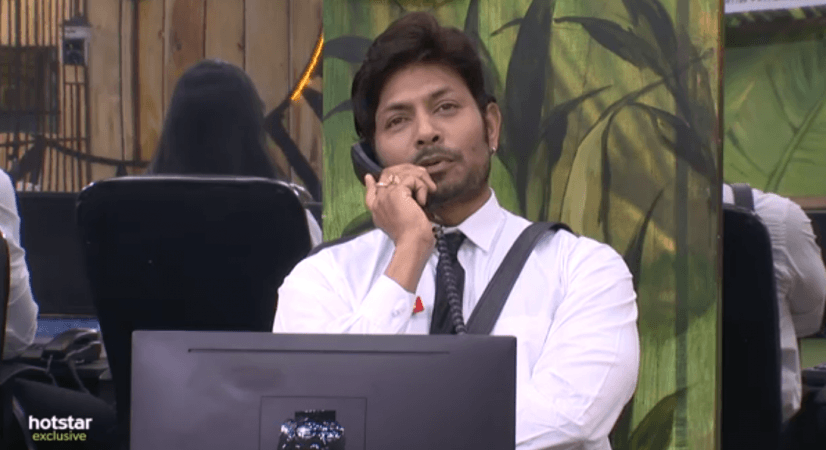 Kaushal is set to emrge as the winner of Nani's Bigg Boss Telugu 2, while Geetha Madhuri bag the runner-up title in the finale, as per the survey conducted by IBTimes India.
On September 23, Nani had evicted rapper Roll Rida from the house of Bigg Boss Telugu 2. He had announced that the remaining five housemates -- Kaushal, Geetha Madhuri, Tanish, Samrat Reddy and Deepthi Nallamothu -- have entered the finalist list and one of them will emerge as the winner of the show on September 30.
All the viewers of Bigg Boss Telugu 2 are eagerly waiting to know about the winner of the show and many are busy speculating about the lucky housemates. But we have to wait for another couple of days for the official announcement. Voting through Google and phone calls are reportedly going on at a brisk pace.
IBTimes India had started a survey on September 24 to predict the winner of Bigg Boss Telugu 2. Lakhs of viewers have taken part in this poll and cast votes for their favourite contestants. Our poll is set to end on Sunday morning, but early trends show a clear picture of the winner.
Kaushal is leading the poll with a huge margin of votes, while four other housemates trail behind with less than 10 per cent votes each. He has amassed a huge share of 76.26 per cent of the total number of votes, while the four other housemates have registered 23.73 per cent of votes.

Our poll also offers a clear hint at who would be the runner-up of Bigg Boss Telugu 2. Geetha Madhuri has bagged 10.79 per cent votes and is likely to be the runner-up of the Star Maa's hit reality show. Deepthi Nallamothu, who is the nearest competitor for her, has got less than 50 per cent votes that Geetha has received. The poll also shows that Tanish and Samrat Reddy are nowhere in the race.