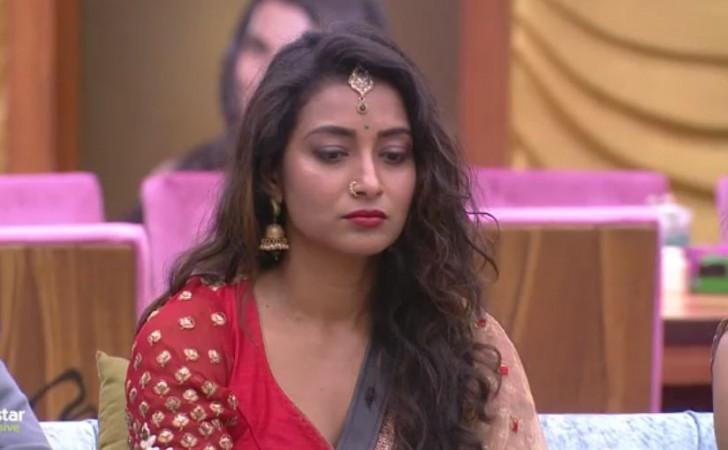 Three contestants have been nominated for elimination from Bigg Boss Telugu 2 in the fifth week, and actress Bhanu Sree might be evicted from Nani's reality TV show, according to the IBTimes' poll survey.
This week, Bigg Boss chose a new process for the nomination for the fifth elimination from Bigg Boss Telugu 2. Ganesh nominated himself after Roll Rida forced him to do it in a bid to escape from the eviction. Deepthi and Bhanu Sree were nominated after they failed to make Nandini and Amit Tiwari, respectively, fulfill the tasks given by the Big Boss.
Nani was seen thrashing Tejaswi, Bhanu Sree, and Tanish on Saturday episode of Bigg Boss Telugu 2, which ended on a good note with the celebration of Ganesh's birthday. Nani said, "This episode started on a strong note, but the ending is very happy. It don't want to disturb this mood. The fate of all three nominees will be decided on Sunday."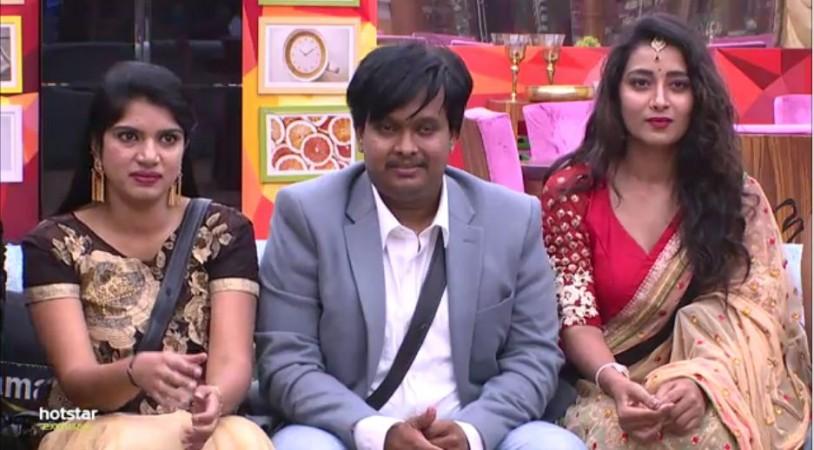 With Nani reserving his judgment for Sunday's episode, tension has mounted in the house of Bigg Boss Telugu 2. IBTimes India held a five-day-long survey to decide on who should be sent out of the show. Thousands of our readers took part in this poll and cast their votes.
Ganesh has been in the nomination list right from the first week and he has been nominated for the fifth time. He entered the house as a commoner, but the number of his fans and sympathizers have increased with each passing week. Many of viewers want to see him inside Bigg Boss Telugu 2 for more days, as 25.78 percent of the audience opted to evict him from the house this week, according to IBTimes poll.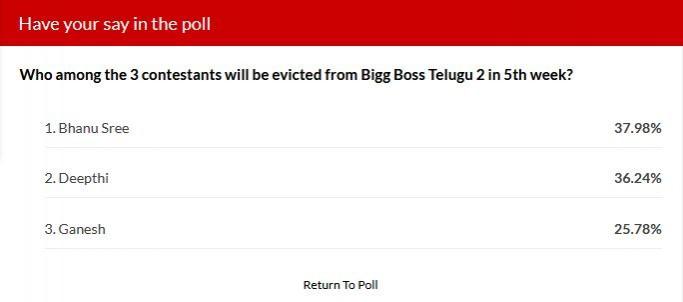 Several viewers want two other housemates walking out of Bigg Boss Telugu 2 in the fifth week. There is a slight margin between their vote shares. Out of the total, 37,98 percent viewers have said that they want to Bhanu Sree to be eliminated, while 36.24 percent audience opted for Deepthi. So Bhanu will be walking out of the show this weekend, according to IBTimes survey.
The buzz on the social media also claims that Bhanu Sree will be evicted from Bigg Boss Telugu 2.