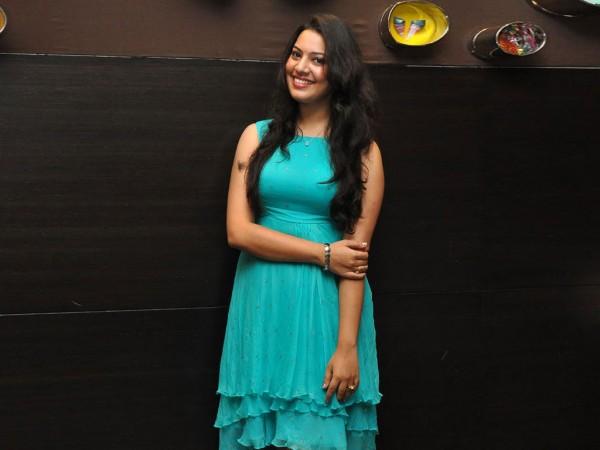 Geeta Madhuri reacted to the claims of Bhanu Sree and Tejaswi. She stood against them and supported Kaushal when he was falsely blamed by them.
Bigg Boss Telugu 2 is currently one of the most-watched Television shows. With every episode, there are contestants who are growing popular individually, while some others are just earning negativity.
During a recent task, it was quite obvious that contestants Tejaswi and Bhanu Sree were targeting everyone by playing an emotional game. They tried to dominate every person who resisted their trials to get more points.
Geeta Madhuri, on the other hand, is seen performing the tasks with utmost care, while still not losing her own attitude. She has been the same from the very start, without being influenced by anyone.
Geeta Madhuri was a part of Bhanu Sree's team in one of the recent tasks. They were all playing against the good team, of which Kaushal was a member. Despite the fact that Geeta was playing for her team, she stood up for Kaushal when he was wrongly blamed.
Tejaswi started creating a huge ruckus over Kaushal-Bhanu matter. When Bhanu just stated that Kaushal was playing foul by trying to touch her inappropriately, Tejaswi bumped in and created a scene even without knowing the facts.
They both blamed Kaushal and pointed at him. No mate came to his rescue as it was a sensitive matter. Kaushal's teammates also were not quite sure what had happened, so they were trying to understand the situation, while Tejaswi and Bhanu became more aggressive. They started calling names and even portrayed that Kaushal had intentionally touched Bhanu inappropriately.
Geeta Madhuri, who belonged to the same team was not able to resist this blame game and character assassination on Kaushal. She tried to convey that Bhanu and Tejaswi were overreacting and blaming Kaushal unnecessarily.
Geeta Madhuri won the hearts of all, by doing this. She gained a lot of respect from the Bigg Boss Telugu 2 audience too. Social media was filled with super positive reports on Geeta Madhuri for being genuine no matter what.
Even during the tasks, Geeta Madhuri is being very sportive, while she doesn't get involved in any unnecessary fights. Today captain's task might see her getting in that position as the teammates also think that she deserves to be a captain.
If there is a question of who takes the Bigg Boss Telugu 2 game very seriously, without losing his or her own attitude, Geeta Madhuri should be considered first.