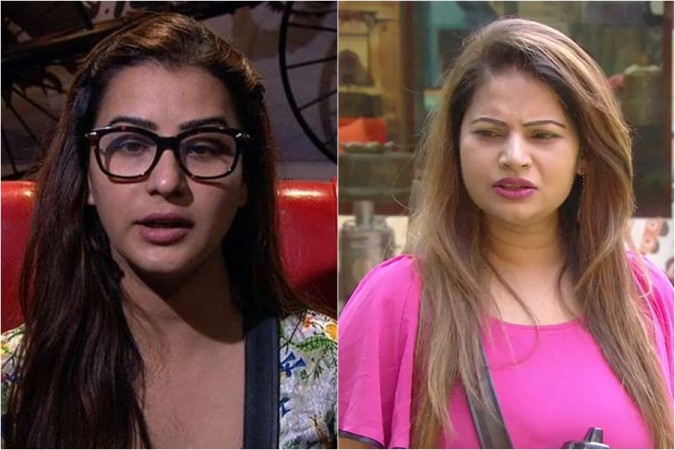 The day has finally come when Bigg Boss Marathi will get its first winner of the season among its top six finalists - Megha Dhade, Sai Lokur, Pushkar Jog, Smita Gondkar, Sharmishtha Raut and Aastad Kale.
The grand finale episode will be air at 7 pm on Colors Marathi on July 22 and among a sea of fans, who have been pouring in their support for their favourite contestant, is Bigg Boss 11 winner Shilpa Shinde who feels that Sharmishtha Raut deserves to be the winner of Bigg Boss Marathi season 1.
"I feel Sharmishtha should win. Even Megha and Sai are good, but Megha always keeps bragging about herself which I feel is not good. Also, Sai has been mean since last few days," Shilpa Shinde was quoted as saying by The Times Of India adding that Sai Lokur always favours Pushkar Jog and is least bothered about Megha but the latter has always supported Sai.
When she was asked whether Megha is faking her behaviour in the Bigg Boss Marathi house, Shilpa replied, "You cannot fake inside the Bigg Boss house at all. You can fake for 2-3 days but cannot keep on doing that for 100 days. I don't feel Megha is fake, she is very transparent."
Shilpa also observed that Megha was being targetted in the last few episodes of Bigg Boss Marathi as she is a strong contender in the house. "It's a kind of physiological torture. You keep talking negative things about the person to paint him/her wrong in front of the audience. I could easily relate to it and feel the situation since the same thing had happened with me in the last few episodes of Bigg Boss 11," she added.
The Bigg Boss 11 winner also expressed her wish to meet Smita Gondkar outside the house as she feels that she is really a nice person and simple at heart.
The race to Bigg Boss finale has already begun and according to an audience poll conducted by IBTimes India, viewers have chosen Megha as the winner while Aastad and Pushkar lost with a huge margin. She got 65.94 percent votes while Aastad received 11.23 percent votes securing his second position, Pushkar got 11.05 percent votes in the poll.
Now, it remains to be seen who will emerge as the winner of the Bigg Boss Marathi season 1 and take home the winning trophy and Rs 50 lakh cash prize.