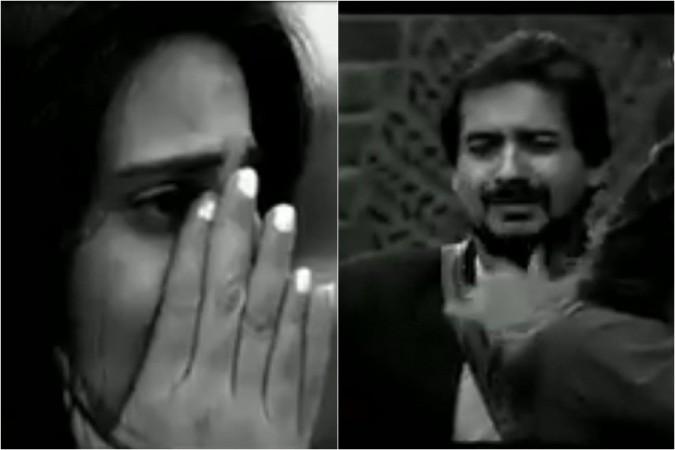 After Resham Tipnis' exit from Bigg Boss Marathi house, six contestants - Sai Lokur, Pushkar Jog, Aastad Kale, Smita Gondkar, Megha Dhade, Sharmishtha Raut - were left in the race to the finale. It was being said that a mid-week eviction could happen on Wednesday as only five contestants are allowed to compete as per show's rules. And to everyone's surprise, Sai Lokur has now been shown the exit doors making the next contestant to get eliminated from the Bigg Boss Marathi house.
Apart from Pushkar Jog, who earned the ticket to the finale from host Mahesh Manjrekar after winning the task, other contestants were made eligible for this week's nomination along with Aastad Kale who was saved by Resham Tipnis with a special power she received after she got eliminated.
In Colors Marathi's latest promo, all the contestants can be seen holding each other's hands waiting with bated breath for Bigg Boss to announce the list of five finalists. Bigg Boss then can be heard announcing the name of the fifth contestant who will be going to the finale and that contestant was no one but Sharmishtha which marks the end of the path for Sai Lokur.
Sai breaks down on the show soon after the announcement and looks inconsolable. Megha, Sharmishtha, Smita and Aastad can be seen consoling Sai while a shocked Pushkar continues to shed tears watching her friend bidding adieu to the show.
Watch the promo here:
Fans are now rooting for Megha to win the show as she has managed to impress them with her simplicity while Pushkar, Aastad and Sharmishtha will be seen giving her a tough fight in the finale. Smita, on the other hand, seems to have fewer chances of winning the show as fans consider her one of the weakest contestants than other four contestants.
Now that Sai Lokur has lost her chance to be in the finale, it remains to be seen which contestant among Megha, Aastad, Smita, Pushkar and Sharmishtha will cross the finish line first and take home the winning trophy and Rs 50 lakh prize money. The finale episode will take place on July 22.
Stay tuned for the latest updates on Bigg Boss Marathi season 1.