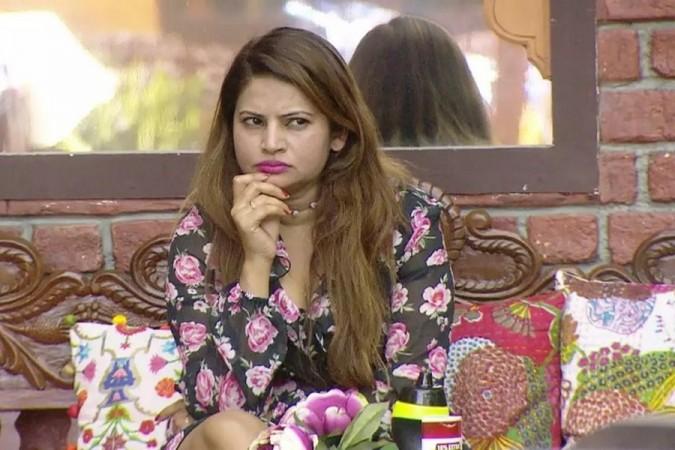 The Bigg Boss Marathi Season 1 finale is just a few days away (on July 22) and the fight to the finish is now intense. With contestant Resham Tipnis being evicted last week, the so-called friends of hers that are remaining in the Bigg Boss Marathi house must have heaved a sigh of relief, as the actress was a strong contender to win.
But you will be surprised to know that in an exclusive chat with International Business Times India, Resham Tipnis has touted Megha Dhade to win Bigg Boss Marathi Season 1. She revealed that Megha Dhade is playing the game in the Bigg Boss Marathi house very well and knows exactly what the viewers want to see.
At the same time, Resham revealed she would like contestant Aastad Kale to win the show.
But it was another male contestant of Bigg Boss Marathi who was handed over the Ticket to Finale by host Mahesh Manjrekar just a few days ago. Manjrekar had conducted a poll among four polls among four people, including Pushkar, Sai Lokur, Sharmishtha Raut and Smita Gondkar, for nomination to the Ticket to Finale. Out of which, Pushkar Jog won two votes and hence was handed over the Ticket to Finale last week, with immunity from eviction in July 15 episode.
Pushkar is loved by most contestants and viewers for being soft-spoken and also for his showing of respect to women. But some viewers of Bigg Boss Marathi feel his gentle manner is just to win the show.
As for Aastad Kale, he is certainly a contender to win. He is a little mischievous on the show, and upon his own admission, sometimes arrogant. Although Aastad is not as gentle as Pushkar, his behaviour has changed over time and he is now better friends with other contestants of Bigg Boss Marathi. He may just be a surprise winner!
The contestant who has won hearts all over is Megha Dhade, though. She is not the favourite of other contestants on Bigg Boss Marathi. Her BFFs on the show are wild card contestant Sharmishtha Raut as also Pushkar Jog and Sai Lokur, with the last two not wanting her to win.
Megha Dhade was relatively less known before she came into the Bigg Boss Marathi house as a contestant, but as the show has progressed, her firebrand personality has been appreciated by viewers. She tells it like it is. Megha Dhade's fan-following on social media has increased a lot after she came in, and many people on social media feel she will go on to win Bigg Boss Marathi! Take a look at some of the posts here from Twitter and Instagram on Megha Dhade by fans.
The Bigg Boss Marathi Season 1 Finale episode will be aired on July 22 on Colors Marathi. Apart from Pushkar, Megha and Aastad, there are two more contestants in the Bigg Boss Marathi house right now - Sharmishtha Raut and Sai Lokur - who may emerge as finalists. Who do you think will be the winner of Bigg Boss Marathi Season 1?