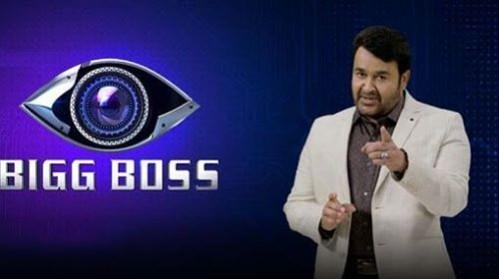 After Hima Shanker's elimination from the Malayalam Bigg Boss house, the show is ready for another eviction that will happen on July 22. This week, housemates have nominated four contestants for eviction; Srinish, Sreelakshmi, Deepan, and Aditi.
Mohanlal, the host of Bigg Boss, will decide the person who will be eliminated, after analyzing the audience support received by each contestant.
Aditi may be in the safe zone
Recent trends indicate that Aditi will be in the safe zone during this week's elimination process. The young lady was very active this week, and she succeeded in building a healthy rapport with fellow housemates. Aditi, on the July 18 episode even completed the luxury task successfully which helped the team gain some valuable points.
Sreelakshmi to face the heat
Sreelakshmi is being nominated to the eviction list for the second consecutive week. Last week, Sreelakshmi had a narrow escape, and many people believe that she will be evicted from the house this week. The young starlet also has a rivalry with Suresh, one of the most publically accepted contestants in the Bigg Boss. Sreelakshmi's tiff with Suresh is expected to negatively impact her public support, and if it happens, she would be compelled to walk out of the house. A couple of days back, Sreelakshmi herself was seen sating that she will be eliminated this week.
Female audiences in favor of Srinish
Srinish, one of the most silent and charming personalities in the Bigg Boss house has succeeded in gaining a large female fan following in a very short period of time. Reactions in Asianet Facebook page indicate that most of the female audiences want Srinish to be inside the house. If this social media support reflects in the audience poll, then Srinish will comfortably reach the safe zone.
Deepan in danger zone?
Deepan, on the other hand, is one of the most likely contestants who may get eliminated this week. Even though most of the contestants share a good rapport with the serial actor, audiences are not happy with the way he behaves in the house, especially his close moments with Archana Suseelan.
Social media reacts
In the meantime, a section of social media users has started alleging that the entire Malayalam Bigg Boss is planned and manipulated by vested interests. As per these critics, Ranjini Haridas or Swetha Menon will win the title, due to their close association with Asianet. They believe that Ranjini has been named the captain for the second time to save her from eviction.