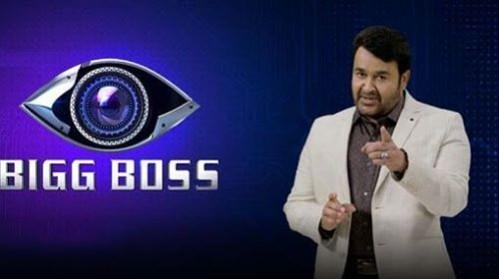 Being the Saturday edition, the latest Bigg Boss Malayalam episode aired on July 07 was blessed with the presence of host Mohanlal. As usual, he began the episode by his philosophical chat, but in a very funny way. The complete actor tried to cheer up every contestant, and he asked them to stay united as they are all members of the Bigg Boss family.
In the initial moments, he congratulated the new captain Srinish for achieving the feat. Later, he asked the contestants about their last week which was so happening in nature. Mohanlal asked Swetha why she behaved in a very rough manner to Anoop Chandran. Swetha replied that Anoop's comment was against womanhood, and her views were supported by fellow contestant Ranjini Haridas.
Later, when asked about Swetha's tiff with Basheer Bashi, the 'Rathinirvedam' actress said that Basheer is not grown enough to shout at her. After some time, Basheer replied that all the members in the Bigg Boss house have equal status, and there is no discrimination between them.
Mohanlal told Archana that her father had fallen ill recently, and he had undergone angioplasty. He added that Archana's father has now recovered well, and is leading a healthy life. Interestingly, the words of Mohanlal did not shock Archana, and she sat emotionless with other contestants.
Mohanlal later asked Aristo Suresh regarding his smoking habit. The Superstar requested Suresh to stop the deadly habit as he is getting aged. However, with no regrets, Suresh replied Mohanlal that he is smoking a cigarette which is very short in length. In the meantime, Aristo Suresh mimicked Hima Shankar upon Mohanlal's request.
In the final moments of the episode, Mohanlal talked about the much-needed elimination. Out of the five nominees, Mohanlal revealed that Hima Shankar and Deepan are in the safe zone. The actor then told the contestants that Suresh, Pearle Maaney and Anoop Chandran are in the danger zone, and he asked the audiences to wait until the Sunday episode to know who will go out of the house.