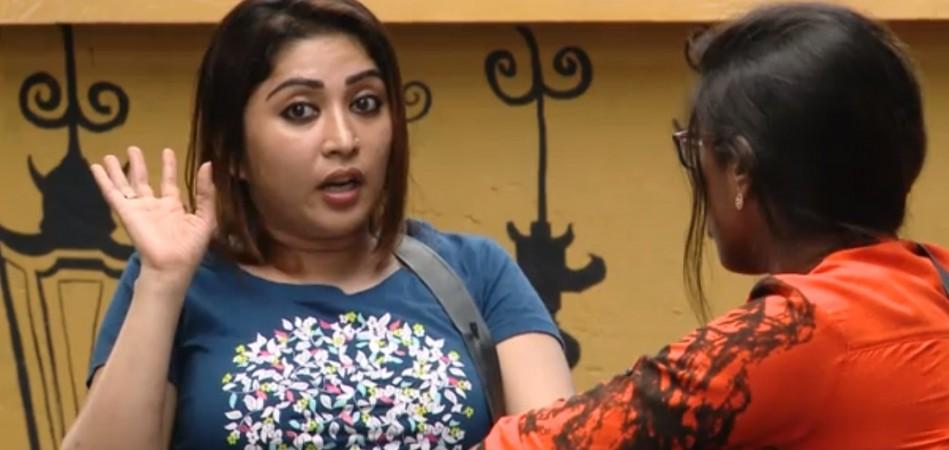 The July 03 episode of Malayalam Bigg Boss began with the song 'Aashichavan Aakaashathunnoraane Kitti' from the movie 'Punyalan Agarbathees'. Most of the contestants in the Bigg Boss house danced along with the song, but the positive vibe was soon shattered when Archana Suseelan and Sreelakshmi engaged in a verbal war. Sreelakshmi alleged that Archana is spreading rumors about her stating that Sreelakshmi is a woman fond of spying on others.
At around 9.45 AM Sabumon Abdusamad advised Deepan to build some strategies so that he can be successful in the house. Later, Hima Shankar complained that the Bigg Boss is not giving her sufficient platform to expose her skills and talents.
The contestants gathered in the eating table at 11.30 AM for breakfast. Archana Suseelan and Hima Shankar started arguing, and in the meantime, Ranjini Haridas tried hard to smoothen the issues between them. At one point in time, Archana shouted at Hima, and asked her to be very careful about her speaking tone.
In the afternoon, Bigg Boss gave a very different task to the contestants. Ranjini Haridas and Sabumon were given one lakh each, and they were asked to build a team that should make hand bracelets. Both Ranjini and Sabu can decide how much amount can be given to their team members for making bracelets.
After the siren, both the teams collected materials needed to make bracelets from the storeroom, and it created a tiff among both the teams. Swetha Menon alleged that Hima Shankar is a person who'd physically manhandle people.
Later, members of Ranjini Haridas's team started fighting against Hima saying that she had manhandled others while grabbing bracelet-making materials from the storeroom.
Citing an issue with Aristo Suresh, Ranjini Haridas told Bigg Boss that nobody has the right to touch others' body without their permission.
Soon, tiff started brewing between team members due to the division of cash among them. Anoop Menon alleged that Sabumon had stolen cash to become the captain of the house.
In the meantime, Ranjini's team members decided to give all the amount to Basheer Bashi, so that he can be the captain next week. They also formed an agreement that Basheer Bashi should not nominate any of their team members next week.
At the end of this episode, Diya Sana shockingly informed Archana Suseelan that Ranjini Haridas should be nominated next week arguing that 'Star Singer' anchor is not straightforward. Diya also revealed that she is the real thief who stole the money from the house.