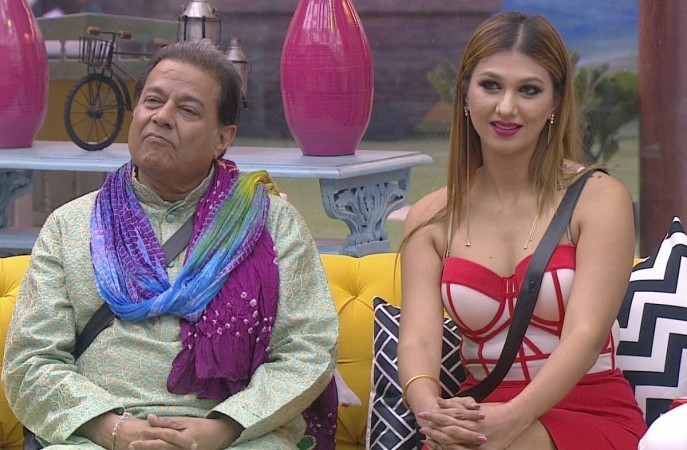 Bigg Boss is known to make and break the careers of many contestants. While many have benefitted tremendously from the show, there are others who have lost out a lot for being their true self on the show.
Jasleen Matharu and Anup Jalota's vichitra jodi is no different. While Jasleen has become a household name within a few weeks, Anup Jalota's image has also seen a makeover. While fans took some time to accept and come to terms with their weird jodi, there was no turning back.
Bigg Boss 12 elimination poll: Which housemate will get evicted in fourth week [Vote]
The duo emerged as the most loved contestants on the show. Be it their fights, romance, date or the so-called breakup, everything made headlines. And ever since Jalota has been sent to the secret room, whatever Jasleen does leaves their fans intrigued.
Although Anup Jalota has always been a popular name, it seems he has decided to cash in on his popularity with the Bigg Boss stint. Reportedly, Anup Jalota has increased his concert fee after entering the show. Reports have suggested that while Jalota used to charge Rs 7-8 lakh for one concert, he and his team have now increased it to Rs 12 lakh per night.
Well, it doesn't come as a surprise as fans would definitely throng his concerts to see a glimpse of the Bhajan maestro who gave other contestants a run for their money during his stay inside the house.
Contestants like Manveer Gurjar, Manu Punjabi and Prince Narula are some of the names which have benefitted tremendously from doing the show.