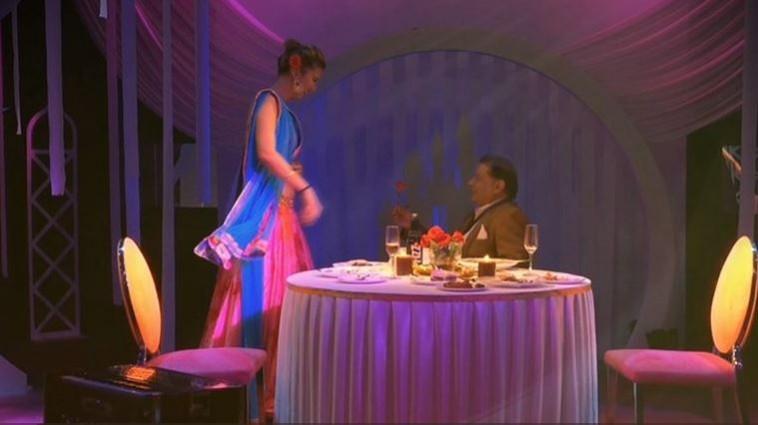 Whether it was a matter of low TRPs or the plan to add some spice to the otherwise mundane season of Bigg Boss, Anup and Jasleen's romantic date did give us some entertaining moments last night.
To celebrate the spirit of love, Bigg Boss announced a romantic date for Bhajan maestro and his girlfriend Jasleen Matharu in the activity area. He also assigned the task of dressing up the duo for the rest of the housemates.
Excited, the housemates did put in efforts to make both Matharu and Jalota look their best for the date. An excited Jasleen went on to say that this was their first official date ever since they began seeing each other.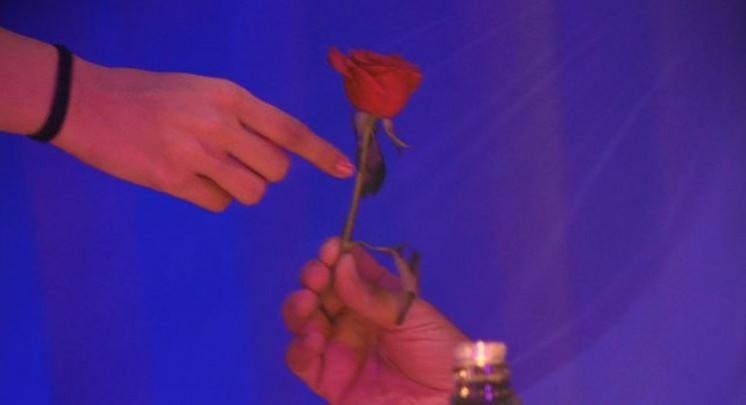 While Anup Jalota was decked up in jeans, crisp shirt and coat; Jasleen adorned a beautiful lehenga with jewellery and light makeup to complete her look. The housemates welcomed both of them into the garden area and escorted them towards the activity room.
The activity room was lit up like every girl's dream date with a beautiful set-up, table, candles, pastries and roses. And the surprise element? A harmonium!
Complementing Jasleen on her looks, Anup Jalota played the harmonium and said "chaudwi ka chaand ho, yaa aaftab ho...!!" for her, which left Jasleen blushing. Post the song, Jasleen went ahead, hugged and kissed Jalota.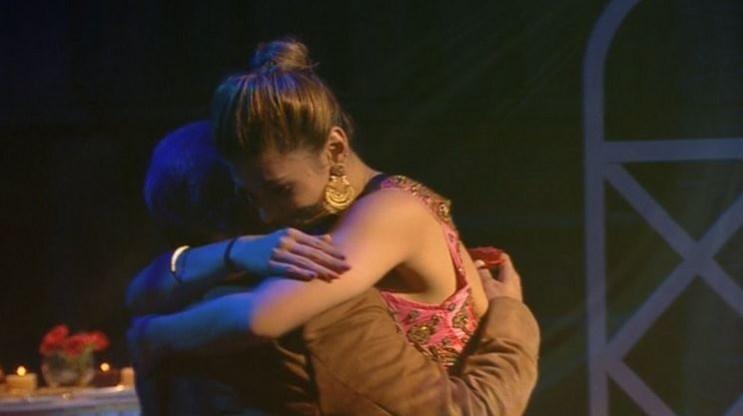 While Jasleen added that she misses being alone with him and dancing with him, Jalota took a rose and went down on his knees to say, "I love you.." to his ladylove. The lovey-dovey date ended with the duo showering each other with kisses and hugs.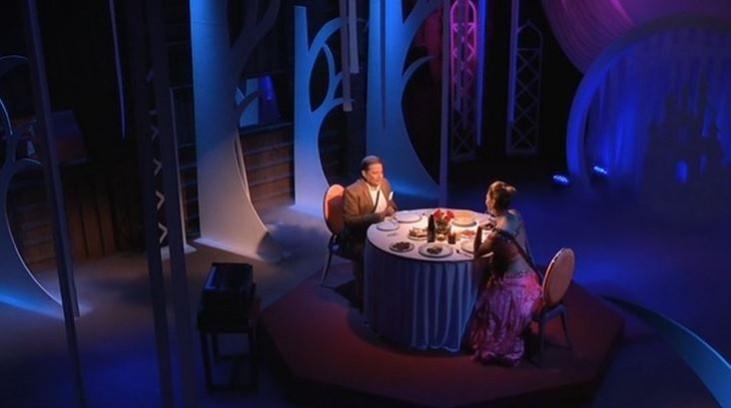 Anup Jalota's decision of breaking up with Jasleen on national television last week had left the viewers in shock. Jasleen's refusal to give up her make-up and clothes and refusing to chop-off her hair to save Anup Jalota from the nominations had made him sour and announce his breakup on TV. Even though they are this season's vichitra jodi, the duo are receiving immense love from audience outside.