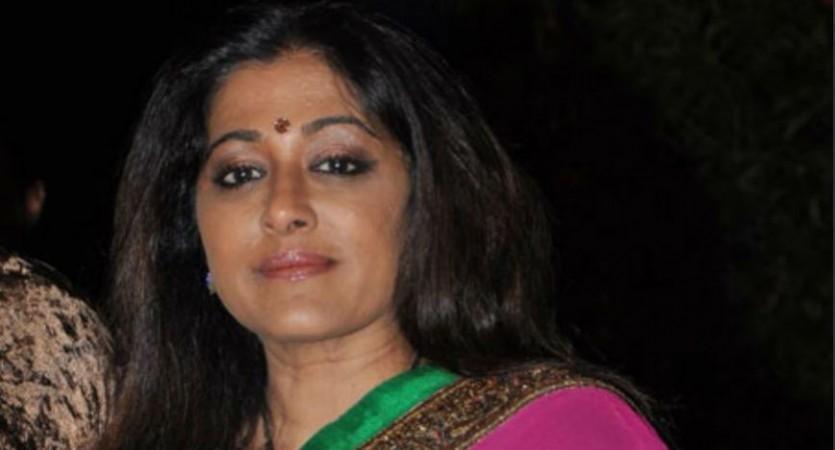 The heart is a lonely hunter, and it has a habit of finding its prey in some of the most unlikely places. The story of Anup Jalota's first ex-wife, Sonali Sheth, is no different.
The love triangle between Anup Jalota, Sonali Rathod and Roop Kumar Rathod (her present husband) has remained one of the worst kept secrets of the industry.
Sonali had been happily married to the world famous Bhajan maestro, Anup Jalota, when she first met Roop Kumar Rathod, who used to be a tabla player during those days.
The son of eminent dhrupad singer, Pt. Chaturbhuj Rathod, Roop used to accompany Anup Jalota and Pankaj Udhas on their national and international tours as a tabla player. During one such concert, Sonali met Rathod and was mesmerised by his command on the instrument.
A bond of friendship developed between the two, without the two of them having any intuition or inkling about the tides which were soon going to uproot their lives.
The news of their proximity kept making headlines in the 1980s even though the duo had not confessed their love to each other back then. At Sonali's insistence, Rathod started singing and found himself many takers in the ghazal market.
Over the years, Rathod emerged as a big name in the music industry. It was in 1984 when Sonali was to leave for the US with Anup Jalota, that she decided to stay back with Rathod and the duo confessed their love for each other.
In the 1980s, for an Indian married-woman to take such a drastically extreme step by choosing to go with her heart, without caring about her reputation, was quite a bold decision. After the news of their decision got out, their family members, well-wishers, the music industry; everyone broke their ties with the duo.
Their managers, music managers, producers – everyone had turned against them since Anup Jalota was a big name at that time and people decided to stand by him.
Roop and Sonali's livelihood became difficult, with the duo not getting any work at all. However, without repenting the decision they had taken, the couple patiently stood by each other and waited for the good times to come.
It was in 1989 that Roop and Sonali tied the knot and things started turning positive for them once again. They began creating contemporary ghazals which connected to the youth too and gave them an edge over others. Slowly, film song offers too started pouring in and catapulted them back to their successful days.