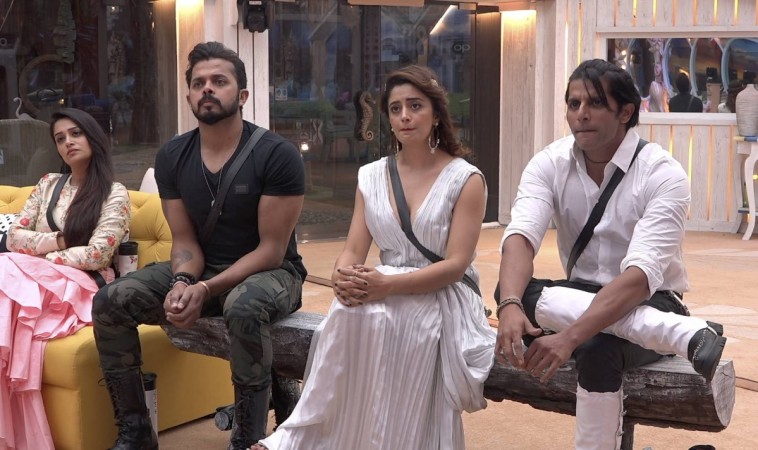 Every Monday episode of Bigg Boss 12 comes with a lot of spice, chaos and suspense as contestant resort to unthinkable excuses to nominate housemates. However, this Monday, the audience were left in a state of shock as Bigg Boss nominated the three strongest housemates for nominations.
In a strange turn of events, Sreesanth, Nehha Pendse and Karanvir Bohra have been nominated by Bigg Boss for this week's elimination without any actual nomination process. The decision came as a punishment by Bigg Boss for the trio, who had volunteered to go to the kaal-kothri last week.
What's surprising is that Bigg Boss had already punished them for volunteering to take the blame of being unfair in the task. Not only were the trio sent to the kaal-kothri but they were also nominated for evictions. But what's shocking is the fact that Bigg Boss didn't let the nomination process take place yesterday and announced that only these three names would go for elimination.
While it came as a huge relief for the other housemates, Twitter has been buzzing with this unfair game played by Bigg Boss. Not only are people calling out Bigg Boss for being unfair but they are also wondering what would be left on the show once of them leaves.
It is no secret that all three of them – Nehha, Sreesanth and Karanvir – have emerged as strong players in the house.
Nehha, Sreesanth and Karanvir have not only become an integral part of the house but also made their presence felt in each episode. We wouldn't want to see any of them leaving. Whom would you like to send out of the house? Take our poll and let us know.