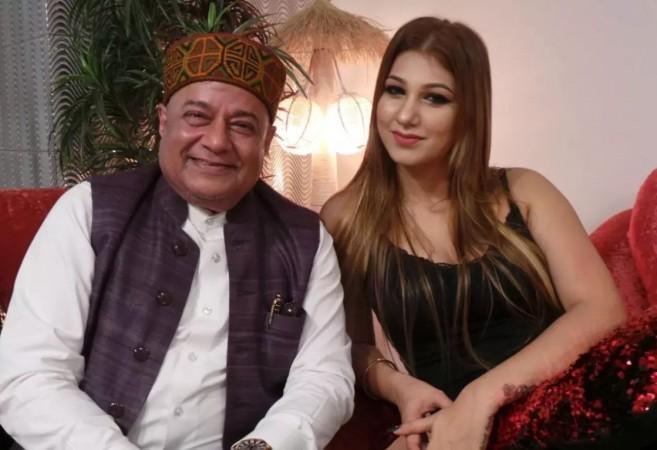 The romantic relationship between 65-year-old bhajan samrat Anup Jalota and his 28-year-old music student and girlfriend Jasleen Matharu has become a huge topic of discussion among Bigg Boss viewers. If latest reports are to be believed, Bigg Boss 12 host Salman Khan will allow the lovebirds to have a romantic time together inside the house.
Several reports doing the rounds of social media claim that Anup Jalota and Jasleen will be sent on a romantic date to an undisclosed room inside the Bigg Boss 12 house in the Weekend Ka Vaar episode.
Salman apparently thinks that Anup Jalota and Jasleen are unable to spend quality time together amid all other contestants inside the house. So the makers of Bigg Boss 12 came up with this solution to garner some TRP for the show.
It is quite evident that Anup has been struggling to be with Jasleen ever since they entered into the Bigg Boss 12 house as a couple. While Jasleen refused to share a bed with him, Anup tried to get a bed next to her but unfortunately, it was already taken by other housemates.
Meanwhile, Jasleen's family was in a state of shock when they watched the grand premiere of Bigg Boss 12 in which Anup and Jasleen admitted dating for the past three years.
Her father Kesar Matharu said that he will never approve their relationship and would like to speak to his daughter about the entire scenario. He also revealed that after the episode was aired on television, he started getting phone calls from his relatives asking about his daughter's relationship with her music teacher. He further said that some people even told him that if she would've been their daughter, they would've killed her for her such things.
"If she asks me, I will never give my approval to this relationship. I will not give my blessings to them, and I would rather keep my distance from this. But I will definitely ask my daughter why she did it. If she admits to her relationship with him, I will maintain my distance from them," he told India Today.
Jasleen's father now awaits his daughter to come back home after the show ends.