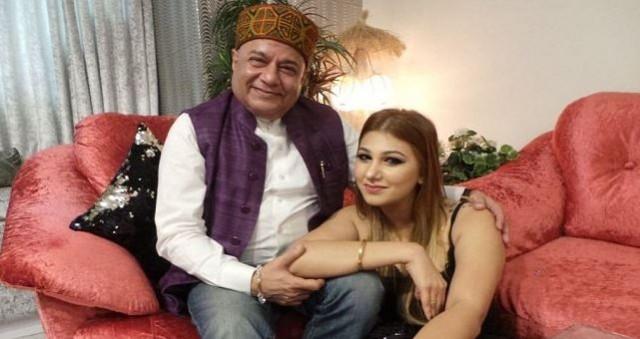 Bigg Boss 12 contestant Anup Jalota shocked everyone when he announced his relationship with 28-year-old Jasleen Kaur. But now an even more shocking news has come up as one model has accused the veteran singer of sexually exploiting her, and another TV actress has alleged that he asked for sexual favours from her too.
The model named Aneesha Singh Sharma has alleged that Jalota used her for sexual pleasure with the promise of getting her into Bigg Boss 12. She even said that the devotional singer had sex with her twice in last six months, and had even promised her to marry her.
"Jalota promised to get me into Bigg Boss 12 and told me that I would be his 'jodi' on the popular reality show. We even had sex twice in the last six months. I did not mind having sex with Jalota as he professed his love for me and said he wanted to settle down with me," Aneesha told India Scoops.
Aneesha further said that after Jalota started avoiding her calls since last one month, she thought he did not get the show, but she was shocked to know that he joined Bigg Boss 12 and introduced Jasleen Matharu as his girlfriend.
"I felt nothing was happening and left for the USA in August. I feel so used and miserable," she added. The publication also stated that Aneesha has already filed a police complaint against Jalota accusing him of sexually exploiting her and cheating.
Meanwhile, the same publication also claimed that another popular TV actress on condition of anonymity alleged that the 65-year-old singer once asked her to have sex with him. "He was always hitting on me," she told the publication.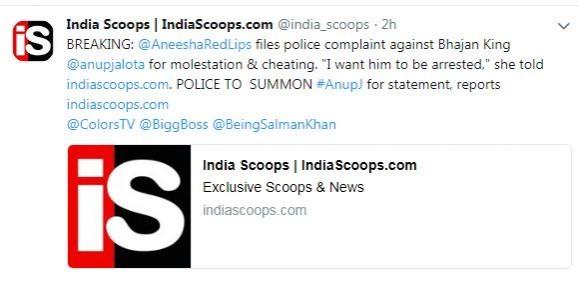 Jalota is currently inside Bigg Boss 12 house, and if the report is to be believed, police have already sent summons to the singer.