One celebrity jodi that is being most talked about in Bigg Boss 12 is that of 65-year-old Bhajan singer Anup Jalota and almost half of his age girlfriend Jasleen Matharu. Now, former Bigg Boss contestant Rakhi Sawant also expressed her views on the unusual couple.
Rakhi posted a number of videos on Instagram in which she spoke about Jalota and his lady-love. First, she expressed astonishment at the veteran singer having a girlfriend "of his daughter's age". She then went on to say that Jalota must keep Jasleen always close to him inside Bigg Boss 12 house as there are many "hot" boys inside the house too.
According to her, most of the boys in the show will try to hit upon Jasleen, and she would be taken away by one of them by the end of the show. In one video, Rakhi even advised Jalota to caress and kiss Jasleen when the lights get off so that she remains attached to him.
The controversial diva did not stop here, and added that girls and boys inside Bigg Boss house do not get any chance to have sex, and thus, most of them become desperate.
Other guy contestants in Bigg Boss 12 are Karanvir Bohra, S Sreesanth, Romil Chaudhary, Nirmal Singh, Deepak Thakur, Sourabh Patel and Shivashish Mishra.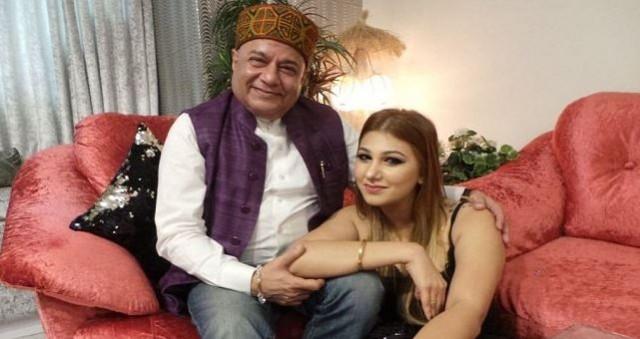 The revelation of Jasleen dating Jalota not only shocked the viewers, but also her family. The 28-year-old girl's father was unaware of the relationship and was shocked to know about it.
"This news was a shocker for me as well as for my family. However, I don't want to comment anything on her personal life until I meet her. She is on the Bigg Boss 12 house and want her to stay positive and emerge as the winner of the show," Jasleen's father Kesar Matharu told News 18.
The couple got vehemently trolled on social media for their age difference, and many opined that it is just a publicity gimmick.