The newest member of the Carter family is here. Beyoncé Knowles and Jay Z have welcomed their twins, singer's father Mathew Knowles announced on Instagram.
"They're here! #beyonce #twins #jayz #happybirthday," Mathew shared the news along with a photo of balloons and a message, "Happy Birthday to the twins ! Love, Granddad."
Although there has been no official announcement about the babies gender, reports suggest that the Lemonade singer gave birth to a boy and a girl. US Weekly quoting multiple sources close to the richest couple reported, "Blue Ivy has a new little brother and sister."
Also Read: Did Barack Obama accidentally reveal the gender of Beyonce's twins?
A source close to the couple confirmed to PEOPLE that the Carter family is thrilled to welcome the newest members. "Bey and Jay are thrilled and have started sharing the news with their family and closest friends," the source said.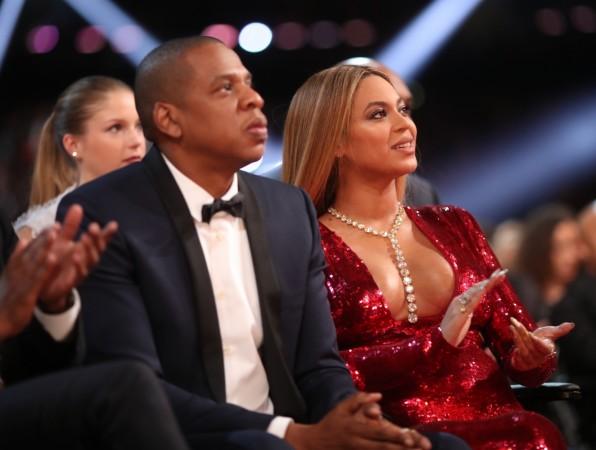 Beyonce and Jay Z, who married in 2008, are parents to a five-year-old daughter, Blue Ivy. The singer had made the announcement about her second pregnancy in February. Beyonce shared her baby bump photo and captioned it, "We would like to share our love and happiness. We have been blessed two times over. We are incredibly grateful that our family will be growing by two, and we thank you for your well wishes."
Meanwhile, fans of the Carter family wished the couple on Twitter and also said that they want the photos of the newborn.
"Congrats to Beyoncé, leading the matriarchy by deliberately stealing the spotlight on a day devoted to men. #beyoncetwins," a fan tweeted.

"Congrats #beyoncetwins all my best wishes for a long happy life xoxo," Twitter user said.

"STOP EVERYTHING RIGHT NOW! @Beyonce had the twins!!? I need names people! Names!! #beyoncetwins."

"I am not ready for the day @Beyonce posts a twin picture out of no where. #beyoncetwins."
Check out the Twitter reactions below:
Time is ticking bey where are the baby pics at?! ? #beyoncetwins #Obama #takeyourtime @Beyonce pic.twitter.com/4A37gaVoC6

— Theclimbtohell (@BeyonceLover5) June 19, 2017
Exactly how I expect, nay DEMAND the #beyoncetwins to be presented to the world. pic.twitter.com/Sgk2ajVMbp

— Carly Danner (@carlsdan) June 19, 2017
When you find out your mom #beyonce finally had your twin siblings pic.twitter.com/ypQrUh2C8a

— The Executive Tea (@executive_tea) June 18, 2017
#Beyonce, sweetie. I know you're in recovery, but where are the pics? We've been pregnant with you for too long, honey. pic.twitter.com/IdI5xuuMNe

— HOVA (@visualmamii) June 18, 2017
me sneaking in the hospital to visit #Beyonce and her twins pic.twitter.com/hb4Y8dCmO7

— stay woke (@nadearaxc) June 18, 2017
Blue Ivy meeting #Beyonce's twins for the first time pic.twitter.com/eygi66TE7s

— Tal ? (@taliajjones) June 18, 2017
At long last, the royal babies have been born! ?? #Beyonce #CarterTwins pic.twitter.com/Wr4iJDlhm7

— Lisa Bee (@lisabenjamin) June 18, 2017
This is probably how the hospital staff that helped #Beyonce give birth to the twins are feelin right now pic.twitter.com/oknSmqhPGO

— Grey Zayn (@zayn_grey) June 18, 2017