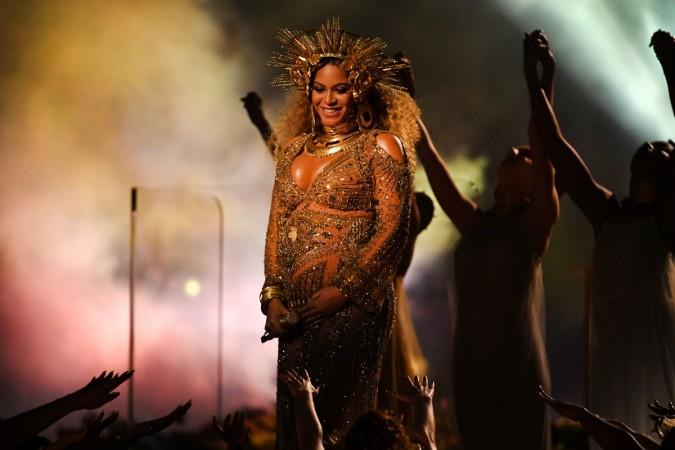 Beyonce's pregnancy has never been easy for her. During her pregnancy with Blue Ivy, the pop star announced her pregnancy during 2011's MTV Video Music Awards. And the conspiracy theorists ran behind her saying that the Lemonade singer is faking her pregnancy.
Also read: The Beyhive is sure that Beyonce's twins are on the way; see the twitter reactions
On February 2, the 35-year-old singer took to Instagram to share the news of her pregnancy with twins, captioning: "We would like to share our love and happiness. We have been blessed two times over. We are incredibly grateful that our family will be growing by two, and we thank you for your well wishes. - The Carters"
Although her pregnancy announcement was portrayed beautifully by artist and photographer Awol Erizku, her eagle-eyed fans went ahead to find hints or secret messages as they literally scanned through her pictures and videos.
That's not enough, thus we have gathered some of the strangest controversies surrounding Queen Bey's pregnancy which will make your jaw drop.
Beyonce either bleached or airbrushed her baby bump photos
Beyonce appeared nearly half-naked in her pregnancy photos including one where she appears underwater. Many people took to social media to point out that the Formation songstress either bleached her entire body or the photos were airbrushed by the photographer.
Beyoncé is gonna have August virgo babies I'm calling it

— Randi C. Gray (@RandiCecilia) February 2, 2017
Beyonce's pregnancy shoot hints that she is a member of Illuminati
Speculation has that Beyonce and her husband Jay Z are part of the year-old secret and powerful society named Illuminati. The couple has been linked to the 18th-century covert group which is referred as Bavarian Illuminati.
Beyonce is representing Virgos as a hint of her due date
Some of her fans claimed that she represented Virgo in her maternity shoot which is her zodiac sign. But some theorist went one step ahead and said that she dropped hints of her due date through the reference of the zodiac sign.
Beyoncé is gonna have August virgo babies I'm calling it

— Randi C. Gray (@RandiCecilia) February 2, 2017
Beyonce had a surrogate during Blue Ivy's birth
Following the announcement of her pregnancy with Blue Ivy, rumours claimed that the singer had a surrogate to give birth of her daughter as Beyonce told two different due dates to media.
Queen Bey's fake baby bump
The footage of Beyonce appearing in an Australian TV interview in 2011 went viral for all wrong reasons. In the footage, her baby bump appeared to fold in on itself while later a different camera angle proved that it was the fabric of her dress which created an illusion.