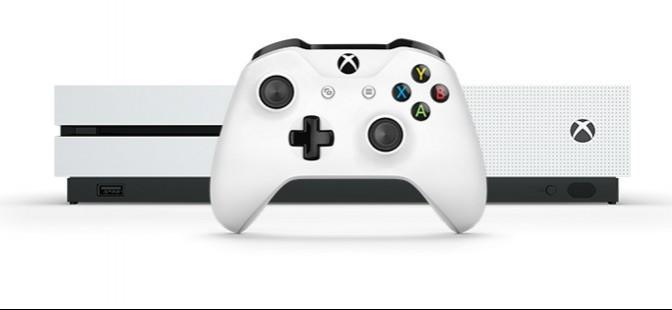 With the New Year festive season upon us, enthusiasts are spending time as well as money on games and game consoles.
Here is the list of the highly-rated Xbox One S games to help you make a wonderful collection:
Call of Duty: Infinite Warfare: At a time when CoD classics such as the Black Ops 2 and Modern Warfare 2 are expected to join the Xbox One backwards compatibility fray early next year, it is worth availing the more recent Call of Duty: Infinite Warfare. This, in tandem with the Black Ops 2 and Modern Warfare 2 (rumoured to be made backwards compatible), should make for a perfect way to enhance your virtual combat skills and strategy skill sets.
Even if the Black Ops 2 and Modern Warfare 2 are not made backwards compatible, Infinite Warfare is worth every penny you spend on. Its new in-game world is definitely worth checking out.
Titanfall 2: Gamers have started drawing comparisons between Titanfall 2 and Battlefield 1, which are both first person shooter (fps) games. The USP of Titanfall 2 is that it offers the single-play story campaign in an open-ended virtual atmosphere. Here, gamers even have the ability to speak with the Titans.
In case you have availed Titanfall 2 and are checking the game's various nuances, click here to view tricks that help you level up in the game relatively easily.
Tom Clancy's The Division: The Division is a pleasure to play on the Xbox One S, which offers 4K capabilities. The in-game settings of The Division attracted us the most. However, the USP of the title is its Dark Zone that is a multiplayer mode and allows players to obtain maximum weapons both via hook & crook.
Dishonored 2: This action-adventure game, released in November 2016, is value for money considering its incorporation of enhanced stealth. Tweaking of Corvo and Emily to suit the enhanced stealth is also an attractive aspect. The game's artificial intelligence (AI) has also received favourable ratings from reviewers and gamers alike.
Battlefield 1: The most popular game of 2016, Battlefield 1 is now receiving the Giant Shadow DLC that introduces the new Crossbow Grenade Launcher for both Xbox One S as well as PS4 users. Battlefield 1 is our choice as the game of the year. Battlefield 1 players should check out some of the best in-game weapons. Click here for a list of the highly-rated pistols that have been found to inflict maximum damage on enemies.