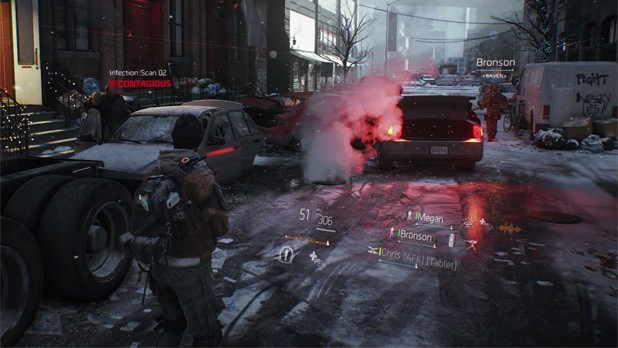 If a new official tweet by developers of Tom Clancy's The Division aka just The Division is true, then the highly expected patch 1.5 for PS4 should now be live across the world. Gamers with Sony PS4 consoles, currently owning The Division, are advised to check for the patch 1.5 that introduces the World War 5 bracket among other changes.
The full list of new features introduced by patch 1.5 to The Division players owning Sony PS4 consoles:
Increase of maximum gear score to 256
Tactical Advance talent tweaked to inflict 305 more damage
Shotguns and Marksman rifles tweaked to cause the target's aim to flinch.
Reload Speed bonus raised from 15 percent to 25 percent.
Grenades can now be picked up every 8 seconds instead of 15 seconds.
There are a host of other improvements as well, apart from the above specific changes. Click here to view the complete list of enhancements brought along by The Division patch 1.5 for gamers owning Sony PS4 consoles.
At this point in time, it is worth noting that speculations regarding the November 29 release date for the patch 1.5 for PS4 owners were first hinted at by renowned YouTube tipster Arekkz last week. Now, Ubisoft's (technical minds behind The Division) update confirms the release date of patch 1.5.