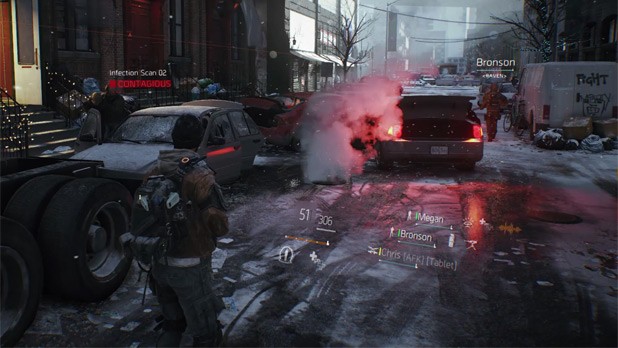 Sony PS4 owners now have a lot to cheer about as the much expected Patch 1.5 that is now live for Xbox One and PCs, could arrive as early as next week. The exact release date that is now rumoured is November 29.
This information was first revealed by renowned YouTube tipster Arekkz (via his new YouTube video given at the end of the article). However, The Division loyalists on PS4 are advised to take this information with a pinch of salt as official updates (from Ubisoft's end) are yet to surface at this point in time.
Nonetheless, keep checking for the update, and if you indeed receive it, report it to us. As far as the enhancements are concerned, The Division patch 1.5 introduces the following important changes:
Incorporation of World 5 bracket (224 +GS)
Increase of maximum gear score to 256
Tactical Advance talent tweaked to inflict 305 more damage
Shotguns and Marksman rifles tweaked to cause the target's aim to flinch.
Reload Speed bonus raised from 15 percent to 25 percent.
Grenades can now be picked up every 8 seconds instead of 15 seconds
There are a host of other improvements as well, apart from the above specific changes. Click here to view the complete list of enhancements brought along by The Division patch 1.5 for gamers owning Sony PS4 consoles.