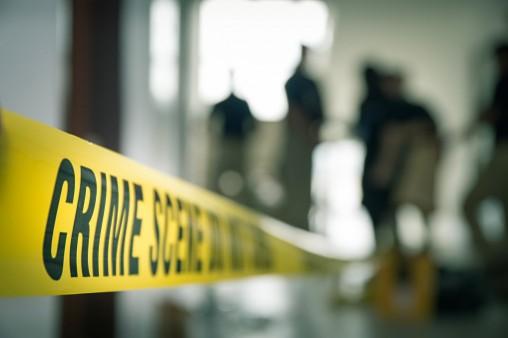 In an incident that looked like a scene straight out of a movie, a realtor in Bengaluru was arrested for murdering his wife and trying to kill his children as well. The man, identified as Ganesh Kumar, was arrested on Friday, June 22, morning bringing an end to the hunt that was launched to nab the realtor.
Kumar is said to have gunned down his wife Sahana at their residence in Jayanagar on Thursday, June 21, around 12.30 pm after which he went to the children's' school and picked them up on the pretext of a family emergency. He then drove them to his farmhouse in Nettigere village, Kanakapura taluk.
Sahana's body was found in the evening after a relative tried to get in touch with her over the phone and reached the residence when she did not answer her calls. When the relative entered the house, Sahana's body was found lying near the kitchen, reported the Times of India. It was then that the relative alerted the police.
Three empty cartridges were reportedly found near the body and the police believe that she was shot from a close range. The incident then raised suspicion that Sahana had been shot dead by her husband who owned a licensed revolver.
While the realtor did not immediately kill the children, he is later said to have shot at them.
"It appears Ganesh was in two minds. One moment he might have thought not to harm the children, and the next he feared leaving them orphaned. He, eventually, decided to kill them," TOI quoted the police as saying.
"The children were sleeping when Ganesh opened fire on them in the wee hours of Friday. While one bullet entered his daughter's stomach, the second one brushed the elder son's forehead. By then, Ganesh must have lost his nerve," the police added.
When Kumar failed to kill children, who had sustained quite serious injuries, he decided to take them to the hospital and was arrested on the way.
"We rushed the two children to a private hospital near Bengaluru," police said added. The daughter is said to be battling for life and the son is out of danger. The couple's 10-year-old adopted son was unhurt.
Kumar has now confessed to the crime and said that the family was facing financial woes. He explained that the family had moved from Sakleshpur to the city a few years ago, after selling their coffee estate. He then tried his hands in realty in Bengaluru and owns the Woods Resort in Nettigere and a layout in Bannigere close to Bidadi, among other things. But he is said to have incurred huge losses and had to borrow money, which he couldn't pay back.
The financial issues led to fights at home, after which he decided to kill them.