The Special Investigation Team (SIT) probing the Gauri Lankesh murder case has made quite some breakthroughs in the last few weeks. And the latest revelation made by the team is a shocker. The SIT revealed on Wednesday, June 13, that the suspects did not intent to gun down just Lankesh, and in fact had a hit list, which features named of eminent personalities such as film and theatre personality Girish Karnad.
The hit list was found after the probe team recovered a diary from the suspects and most of the entries have reportedly in Devanagari script. The team also revealed that a lot of points in the diary have been made in code and once those are cracked more details are likely to come to light.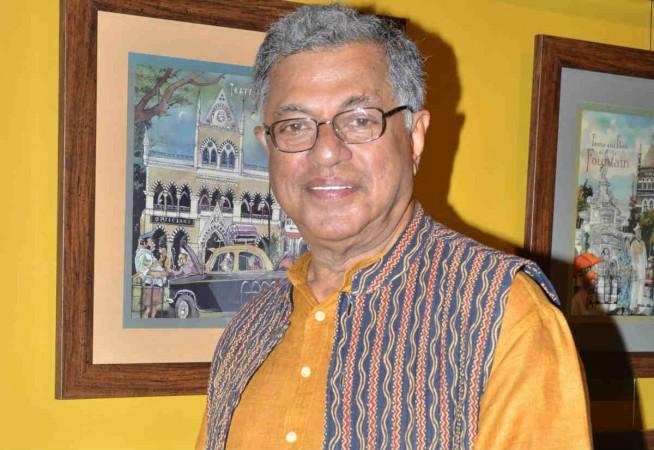 Apart from Karnad, names such as BT Lalitha Naik, a politician-litterateur and recipient of Jnanpith Award, Pontiff Veerabhadra Channamalla Swamy of Nidumamidi Mutt and rationalist CS Dwarakanath also are a part of the list.
The list evidently features those who are vocal about their anti-Hindutva stance and rationalist Dwarkanath had even questioned the existence of Lord Rama.
"All these people were either admirers or supporters of Lankesh or had a viewpoint similar to hers. The others mentioned in the diary too were vocal about Hindutva," SIT sources told the Press Trust of India.
Until now, the SIT has arrested six people - Parashuram Waghmare, K T Naveen Amol Kale, Manohar Edve, Sujeeth Kumar and Amit Degvekar. Naveen Kumar is from Maddur in Mandya district of Karnataka, and Amol Kale and Amit Degvekar.
Waghmare was arrested on Monday, June 11. The 26-year-old Marathi-speaking man reportedly hails from Sindagi, Vijaypura district in Karnataka. He was produced before the court after arrest and has now been sent to 14 days of judicial custody.
"We need to question him before making a comment. One of our teams picked up the Marathi speaking man in his late 30s. He is 5'1" tall and weighs about 75-80kg. No pistol or firearms were found on him," the Times of India quoted an SIT officer as saying.
Before Waghmare, the SIT had arrested Naveen Kumar, said to be the founder of a splinter unit of the Hindu Yuva Sena. It was reported that the man could be the one who took the killer to the spot on his bike.