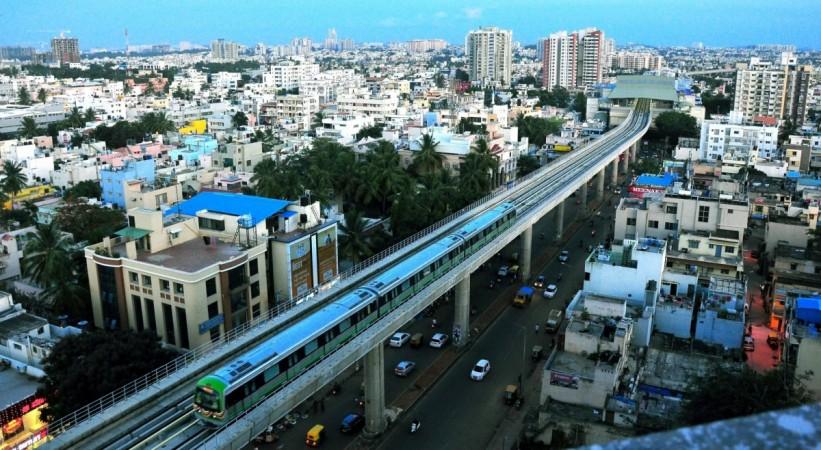 Bengaluru had long ago lost its tag as the 'Garden City' of India, but with flyovers and metro construction in full-pace all over the city, more and more green cover is being sacrificed for commuter convenience.
The latest victims include over 400 trees on the Outer Ring Road (ORR) between Silk Board and KR Puram, where the BMRCL, the metro authority, is scheduled to build a metro line as part of Phase 2A of the Bengaluru Metro.
As per the forest department, there are around 1,250 trees on the stretch, but most are too small. Around 500 trees, which will hamper construction are the cause of concern for officials. The BMRCL has conducted a preliminary survey and submitted a request with the forest cell of the Bruhat Bangalore Mahanagara Palike (BBMP) to clear around 400 trees.
Around a 100 trees have been declared fit for translocation, and now the authority is in talks with companies and parks in the area to make space for the trees. As per law, cutting down of more than 50 trees requires the BBMP to consult the public, which is yet to be done.
The 19-kilometre stretch is well known for its snarling traffic jams that have left the ORR virtually unusable during peak-hour traffic. The metro line is critical to decongest the road, which is home to several high-profile IT companies and tech-parks, apart from being a key connectivity point for Eastern Bengaluru.
In order to build the line, which is expected to cost around Rs. 500 crores, the government is using the 'innovating funding' model that will see private companies bid for the project, which has been split into three parts. Tenders for the project have been floated, but the BMRCL is yet to make public the deadline for the elevated line.