Traffic jams, pothole-ridden roads and non-functioning signals are all issues for the common man in Bengaluru, while the city corporation has always seemed more concerned with other issues. The failure of their white-topping project notwithstanding, the civic body Bruhat Bengaluru Mahanagara Palike (BBMP) has decided to further experiment on Bengaluru roads, this time with a new technique called 'micro-surfacing'.
First reported by the Bangalore Mirror, the pilot project will be implemented on the 2-km stretch of Cubbon Road. Why would the BBMP want to ruin a perfectly good road? It is because they believe that micro-surfacing will help improve the life and quality of the roads, something the city corporation has been struggling with.
Cubbon Road has been selected mainly because it sees less traffic when compared to busy transits points MG Road.
The technique is more popular outside India but is brought to Bengaluru after successful trials in Chennai, Hyderabad and Chandigarh. Hyderabad micro-surfaced its outer ring road earlier this year ahead of the Global Entrepreneurship Summit.
How does micro-surfacing work?
The technique involves coating the road with a 6-mm-thick slurry seal. The seal will protect the asphalt and keep it from crumbling. Furthermore, it will also be water-resistant, so that the roads are dry and smooth to drive on.
The BBMP attempted the project last year when it tied up with Hindustan Colas Ltd (Hincol) to apply what it called 'Road Doctor' on Ballari Road. However, the project was scrapped as since was not feasible due to the machinery required for the product.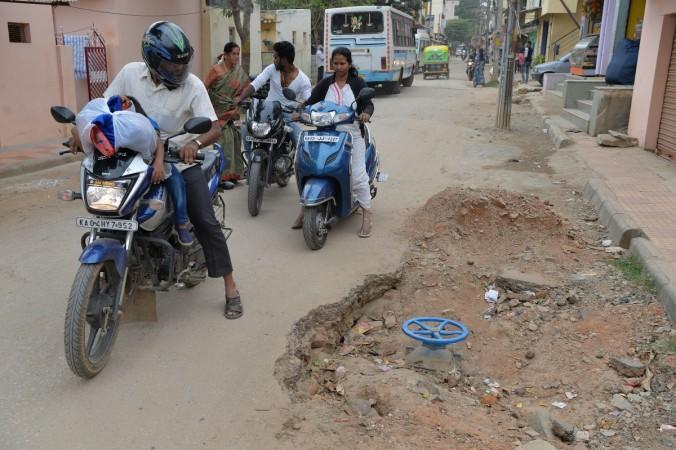 The Cubbon road experiment will be done with Ahmedabad-based firm, Elsamex who were responsible for micro-surfacing the outer ring road in Hyderabad. Elsamex claims that once completed, the road will last at least five years.
The BBMP will pay the company Rs. 1 Crore for the project, scheduled to begin on July 15. For those commuters using Cubbon road, get ready for the traffic of MG Road.