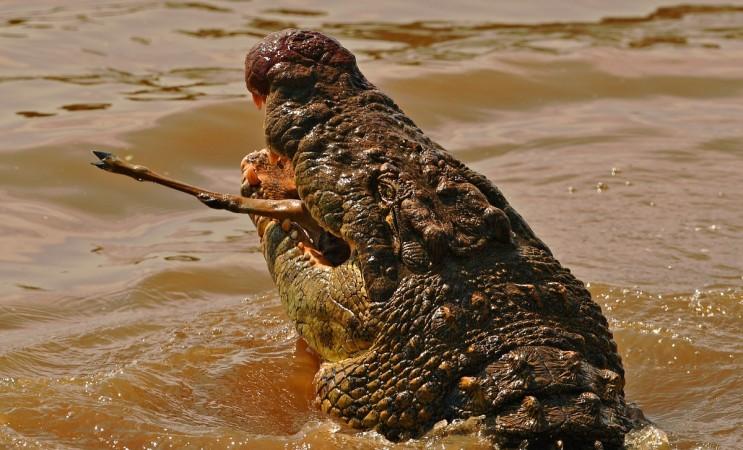 In a horrific incident, a 52-year-old man was killed in a crocodile attack at Muthathi, Karnataka. The incident took place while the man, identified as Venkatesh, was swimming in Cauvery river on Sunday, May 27.
Venkatesh is a resident of Hesaraghatta, north-west Bengaluru. He had gone along with his family and friends to visit the Muthathi temple, which is 110km away from Bengaluru.
According to the local police, "The incident happened around 8.30 am. Ventakesh was dragged away by the crocodile and sustained severe injuries."
Some locals pulled Venkatesh out of the jaws of the crocodile by using sticks, but could not save him as he sustained severe injuries.
"The crocodile dragged Venkatesh for some distance. After some villagers started hitting the reptile with sticks, it left the victim and disappeared into the water," said one onlooker.
Venkatesh died before someone could rescue him as the police added, "Venkatesh lost his left foot. He suffered serious injuries during the attack and died before he could be rescued."
In a similar incident, an employee of the Chamarajendra Zoological Garden (Mysuru Zoo) was attacked by a crocodile in March. He had accidentally slipped on the floor while cleaning the animal enclosure. That's when the crocodile attacked Puttaswany and bit off two of his toes.