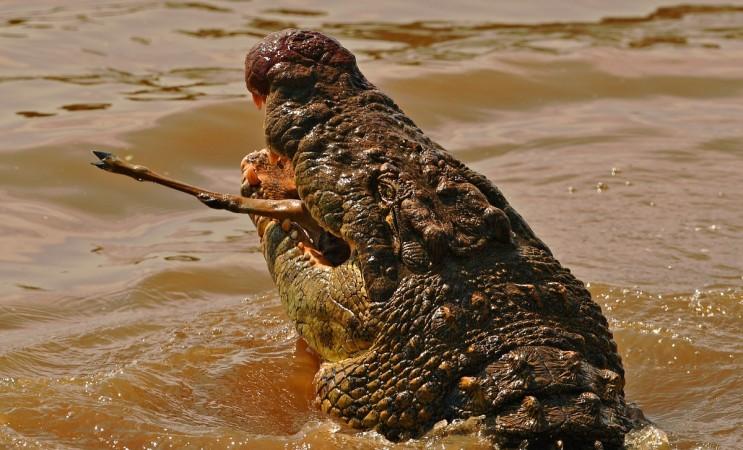 A bride, who lost her arm in a recent crocodile attack, did not let the attack be a reason to postpone her wedding.
Zanele Ndlovu, a former national tennis player, managed to walk down the aisle Sunday, May 6 to tie the knot just days after the horrifying attack.
The accident happened April 30 when Ndlovu was canoeing on the Zambezi, one of Africa's longest rivers, along with her husband Jamie Fox. A crocodile suddenly jumped and tore her right arm. Fortunately, her fiancé managed to save her and made a tourniquet to stop the heavy blood flow before taking her to the hospital. But she lost a large portion of her right arm.
Despite losing an arm, she was determined to make it to her wedding day. The wedding took place at Mater Dei Hospital chapel in Bulawayo, Zimbabwe, where her treatment is also going on.
"In one week we went from shock and agony to a truly amazing experience," Fox said. "We were glad we still had our lives and managed to keep our wedding date, although we had to do with a much smaller venue. The celebrations went ahead at the original venue but Zenele and I had to remain at the hospital."
Recalling the gruesome attack, Fox is quoted by Associated Press, saying, "I was shouting, trying to save her. She was not complaining of pain when we managed to pull her out of the water, maybe because of the shock. We were hoping the doctors would save her arm but that was not to be."
Fox and Ndlovu have been dating for about 18 months and planning to settle down in the United Kingdom.
"I proposed in February. We are hoping to settle in the UK, so we are sorting out her visa and then we will think of the honeymoon," Fox said.
Speaking of their beautiful experience, a witness told The Sun, "It is a quite remarkable love story and it really does show their love for each other. The crocodile attack made no difference. Their feelings and love for each other are even stronger than before, if anything."