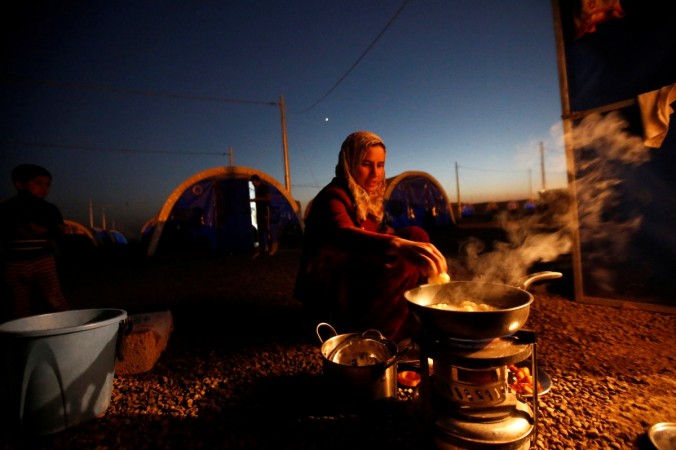 The United States and Iraq have different opinion on when the Mosul offensive against the Islamic State group — also known as Islamic State of Iraq and Syria (ISIS) or Islamic State of Iraq and the Levant (ISIL) — will end, but the ground reality is that the poverty-stricken in the second-largest city of Iraq are already struggling to secure food.
ISIS is currently limited to only the western part of Mosul, after airstrikes destroyed the bridges over the river Tigris that connected the two sides. The terror group's desperation to keep its activities up was recently highlighted by a video it released, urging its sympathisers to carry out lone-wolf attacks.
When will the fight end?
These and other factors seem to indicate that the battle for Mosul may almost be over, and Iraq's Prime Minister Haider al-Abadi apparently concurs. Claiming that the fight would be over before the end of 2016, he recently told the Associated Press: "We have seen the whole organisation collapsing in terms of standing in the face of our own armed forces. The success of liberating a huge area indicates that Daesh (the acronym from the local name of ISIS) does not have the gut now or the motivation to fight as they were doing before."
However, US State Department spokesperson John Kirby said about the fight against ISIS in the daily press briefing on Monday: "We are, as we've said many times, making significant progress against this terrorist group, but we also acknowledge that this is going to be a long-term fight."
Hunger haunts Mosul
Meanwhile, many people in Mosul — especially the poverty-stricken — were reportedly having a tough time arranging for two square meals a day because of rising food prices. UN Humanitarian Coordinator in Iraq Lise Grande was quoted by Reuters as saying: "Key informants are telling us that poor families are struggling to put sufficient food on their tables."
She added: "In the worst case, we envision that families who are already in trouble in Mosul will find themselves in even more acute need. The longer it takes to liberate Mosul, the harder conditions become for families."