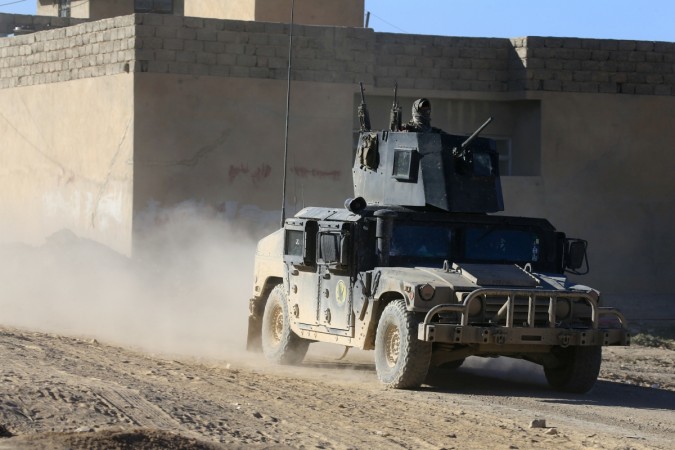 The Islamic State group — also known as Islamic State of Iraq and Syria (ISIS) or Islamic State of Iraq and the Levant (ISIL) — has lost further ground within the city of Mosul in the Nineveh province, amid reports that its chief Abu Bakr al-Baghdadi is still hiding there.
The development comes amid reports that the terrorist group, which is growing ever-desperate due to the advances made by the Iraqi Army and the coalition forces led by the United States on its strongholds, could resort to using chemical weapons on Iraqis. The terrorist group is so desperate right now that it has reportedly stolen organs from its own fighters to smuggle and sell them in the black market.
Parts of Mosul cut off
However, these and other activities of ISIS may soon end, with the Iraqi and coalition forces' advances cutting off the terrorist group from all sides. According to Alsumaira News, the Iraqi forces have managed to free the districts of Zohour and Shoqaq al-Khadraa in Mosul from the clutches of the terrorist group. The neighbourhoods are on the western side of Mosul.
An Iraqi News report added that air strikes carried out by the coalition forces destroyed the last of the five bridges that connects eastern and western Mosul, a city bifurcated by the river Tigris. This has effectively limited ISIS within the eastern side.
Baghdadi still in city
Meanwhile, another Alsumaira News report claimed that ISIS chief Abu Bakr al-Baghdadi was still hiding somewhere in Mosul, contradicting previous assumptions that he had fled the city. The report added that Baghdadi had also given the nod for the execution of one of his close confidants, along with his entire family.
The report quoted a source as saying: "Abu Abdullah was Baghdadi's keeper of secrets and a close confidant who organised his personal mails and arranged his meetings with field commanders." He also said this confidant had recently been accused of desertion. A Daily Mail report claimed Baghdadi was actually residing in tunnels under Mosul, with a suicide belt handy if he was ever captured.